Fashionable Women's Golf Accessories 2020
Spring has almost officially sprung, and as the saying goes, April showers bring May flowers! What better time to hit the golf course in style with some new and fashionable women's golf accessories 2020?
I don't know about you, but every year when dig through the garage to locate my golf bag, I end up realizing that I've lost all my golf balls, tees and ball markers. And if I had a dollar for every time I asked aloud, "Where are my sunglasses?" I'd have about $500.
I think fashion matters both on and off the golf course, so I did some research on women's golf accessories that seemed to catch my eye.
Each golf accessory offers a large range of shades and colors, so you will be able to find one that fits your own personal style. My preference is to accessorize my golf game with fun, bright colors. Spring and summer are the perfect time for the pink shades or neon golf balls!
Without further ado, here are some fashionable women's golf accessories 2020: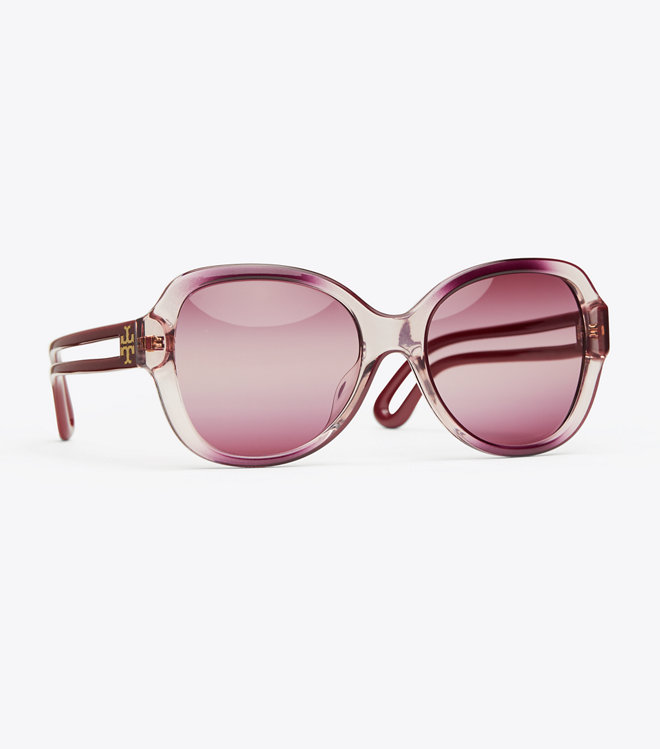 A signature collection — named for Tory's parents, Buddy and Reva Robinson. The Robinson Butterfly Sunglasses have a vintage feel emphasized by an over-sized shape and cutaway temples.
I have a hard time finding sunglasses that don't give me a headache. Tory Burch has always felt and looked great on me. I've purchased the Maui Jim sunglasses in the past, but this is my favorite in terms of style and comfort.
The Robinson Butterfly golf sunglasses come in a range of colors, and it comes with protective case.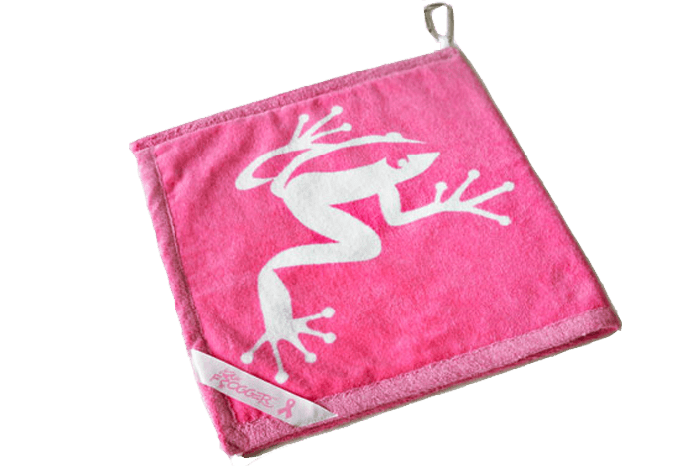 Three reasons I ordered this golf towel:
Fabric quality
Range of color
Cute amphibian
Supports Breast Cancer!!!
This golf towel is fabulous and is great for any type of course condition. What I found interesting about this is how it has a unique bamboo interior, which means it can absorb three times the moisture as cotton, and dries three times faster.
On a dry day wet the interior bamboo terry towel to clean clubs and use the exterior towel to dry them.
On a rainy day leave the interior towel dry and allow the exterior towel to get wet. Use the interior towel to dry club grips and wet hands and the wet exterior towel is now perfect for cleaning clubs.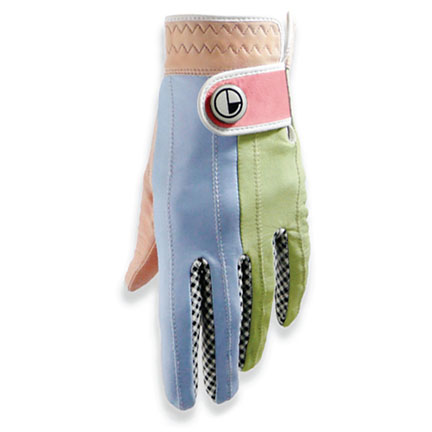 EQUIPT is a golf fashion brand that offers stylish and comfortable women's golf shoes. But that's not all. They also have awesome accessories to match!
I was particularly taken with their women's golf glove. The colors instantly caught my eye. It's not too showy, but adds a colorful dazzle to your golf outfit.
Keep in mind, if you're in the market for some golf shoes too, you can pair the glove with one of their golf shoes. Their line focuses on color, so you can mix and match to your heart's content!
Some of the gloves are solid kid leather, but others combine lycra and leather. They are available for the right and left hands, with a removable magnetic ball-marker attached to the strap.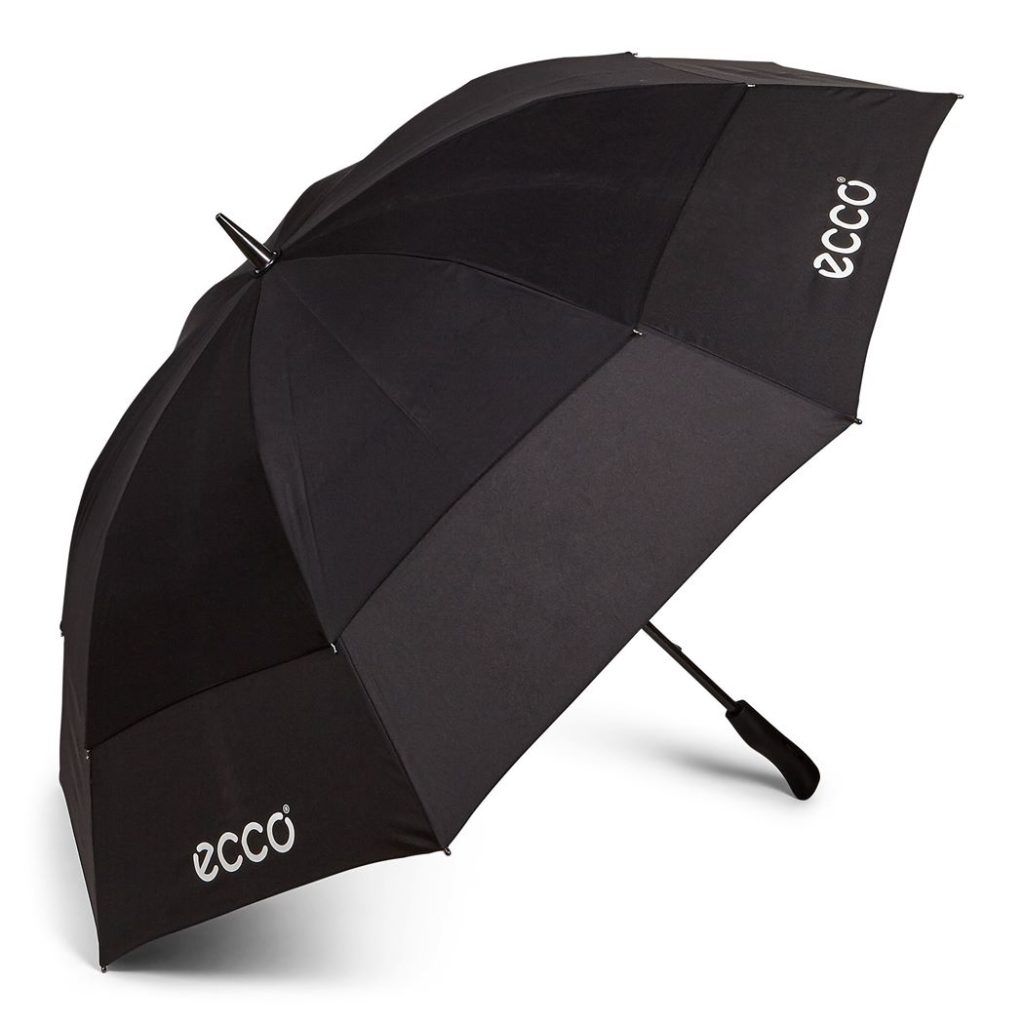 This smart umbrella is comfortable to use even in torrential rain, thanks to details like an ergonomic handle and a lightweight fiberglass frame.
Designed to cope with tough weather conditions, it has a double layer to allow wind to escape and resist blowing inside out, making it a smart and practical addition to your golf accessories kit.
Ergonomic handle for easy grip
Hard-wearing Formosa nylon material
Coates Golf – Divot & Marker Set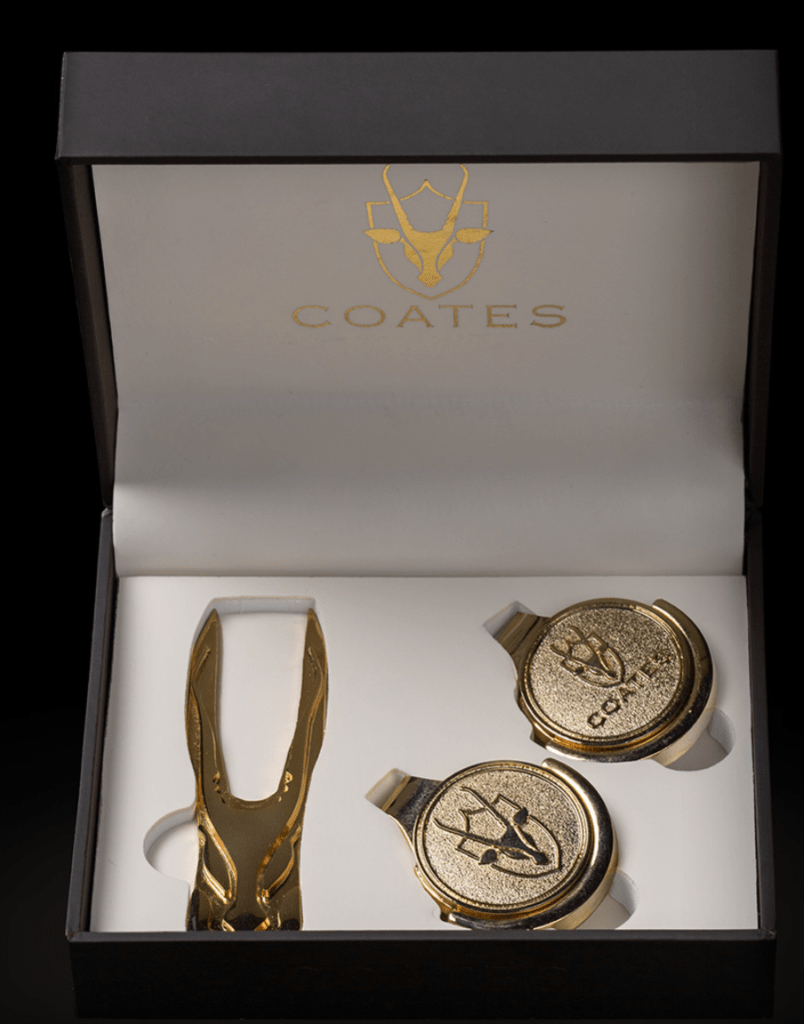 If you happened to read some of my previous articles on Coates Golf, you will know that I am a HUGE fan of not only their accessories but also their clubs and outfits. I've worked closely with them before as an ambassador, testing their clubs, so if you want to see my review on their clubs, click here.
Coates Golf offers clubs, accessories, golf bags and more, but only for women golfers. I honestly cannot say enough how much I love their golf products. I truly stand by them and I'm sad to see them go.
The sad news is, they are going out of business. The good news? Now is the perfect time to take advantage of buying their golf accessories and equipment.
Coates Golf premium ball marker and divot toolset is beautifully crafted. I really like the idea of matching gold and black for my golf attire and accessories. I think it's kinda classy, no?
This divot & market set was designed to evoke elegance much like fine jewelry you can be proud to wear. Two different styles of marker coin, two matching brass hat clips, and a unique divot tool is included in the set.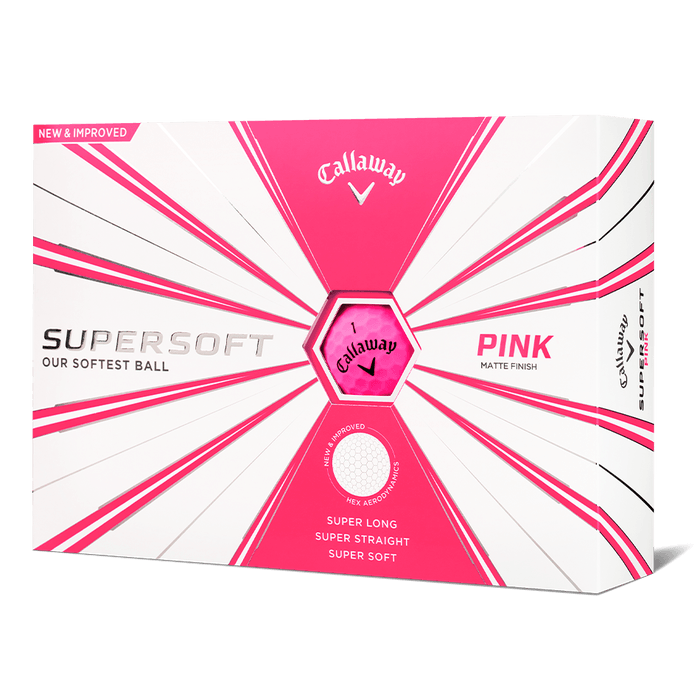 (You're probably thinking, "alright Lauren, enough with the pink." Yes, I know it's my go-to color, and not everyone likes it, but remember that there is a range of colors for all of the products I've listed!)
The Callaway Supersoft golf balls are my favorite golf balls for a couple of reasons. And not just cause they are pink!
It's a long, straight distance ball that's incredibly soft, with an ultra-low compression core for fast ball speeds, and super low spin and low drag.
It's not too expensive (cheaper than the Titleist version) and it offers high-performance and quality. But, if you're on a budget, I'd suggest allocating your money towards sunglasses, or hats first. You can always find cheap knock off golf balls online (or be a little sneaky and take some from the golf range!)
Here are some specs:
2-piece pink golf ball with a soft feel and long-distance
Core features low compression of 38 for medium and low swing speeds
Tri-onomer cover produces a soft feel with spin for shot control
HEX Aerodynamic Technology improves aerodynamics with less spin and consistent ball flight
Women's golf accessories is a fun way to give some style to your golf game!