The 5 Best Women's Golf Sunglasses 2019
Sunglasses are a blessing: they shield your eyes from the sun and can be a great fashion accessory. You might wear them to the beach. You might wear them while driving. But, one of the best times to wear sunglasses is while you're golfing. You want to choose women's golf sunglasses that not only fit you well, but are also comfortable and fashionable.
You'll want to choose the sunglasses with the right amount of shade, depending on the weather conditions you usually play in.
I was never into wearing hats on the golf course (they mess up my bangs). So the other option would be buying a pair of sunglasses. It isn't much fun squinting and fighting dry eyes during a round of golf in the sun. But, I wondered, where would I start? How would I determine which sunglasses are the best for playing golf?
After some research and window shopping, I've come up with a list of the best pairs of women's golf sunglasses for the 2019 season.

Crafted with clarity and comfort in mind, the Ocean cat eye frames are inspired by the ocean's tranquility. It's available in three vibrant colorways that best fit small to medium face shapes.
These women's golf sunglasses are perfect for everyday variable conditions, from full sun to overcast. It has a high contrast which is great for golf. Also, I just adore the subtle rose tint adds a beautiful color to this fantastic pair of sunglasses.
These are the sunglasses I purchased for myself and I can't say enough great things about it. Quality and durability is fantastic and it definitely protects my light green eyes from the suns rays!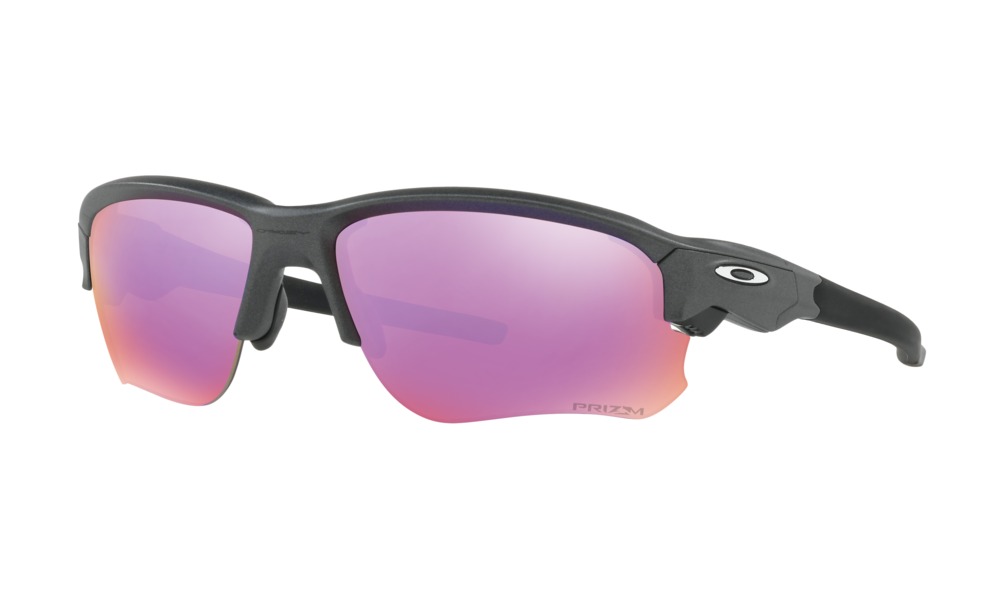 Oakley is one of the most famous brands for sunglasses. The Flak Draft is one of my favorites from their women's golf sunglasses line.
It's single release trigger helps make lens changing quick and easy, and with features like integrated ventilation that fights fog buildup, this premium multi-sport sunglass is great for performance.
They use a special type of technology called Prizm, which is a lens optic that provide unprecedented control of light transmission resulting in colors precisely tuned to maximize contrast and enhance visibility.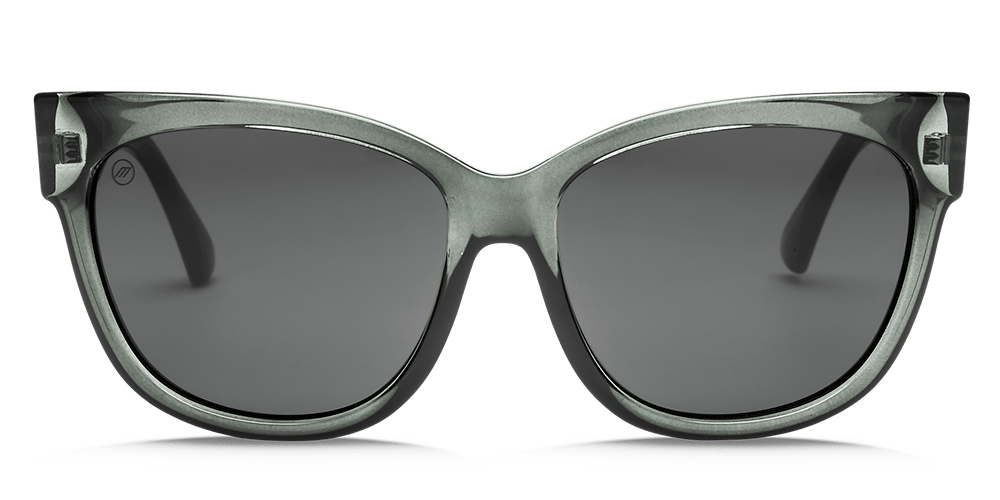 Electric's Optics of OHM incorporate Melanin infused lenses that block harmful UV & HEV blue light, relaxing your eyes and providing vivid, crisp, clear, haze free vision. For all you Italians out there, these sunglasses are made in Italy!
The iconic cat-eye frame with a tamed for a more low profile, modern feel. The Danger Cat's are sure to be a head turner. This is the second pair of sunglasses listed here that I bought. While my favorite is still Maui Jim, I love the color and frame of the Danger Cat. 
Tifosi's golf sunglasses feature lens tints made to up your golf game.
There's the GT lens that boosts contrast so you can better track your ball in flight, the EC lens that excels as a terrain reader, and the Brown Fototec lens that is a pleasing tone that transitions from a light tint to a dark tint as the day becomes brighter.
Interchangeable models come with both the GT and EC lenses along with a smoke lens great for full-sun conditions.
Tifosi's Swank is retro-value for modern times and this print is super cute! Although if pink cheetah print isn't your thing, they have multiple different ranges of colorways, too.
Swank's light frame is designed for a no-slip fit and is equipped with shatterproof, scratch-resistant lenses. It has a light, durable frame and shatterproof, scratch-resistant lenses along with a no-slip fit.
Sunwise | Kennington Purple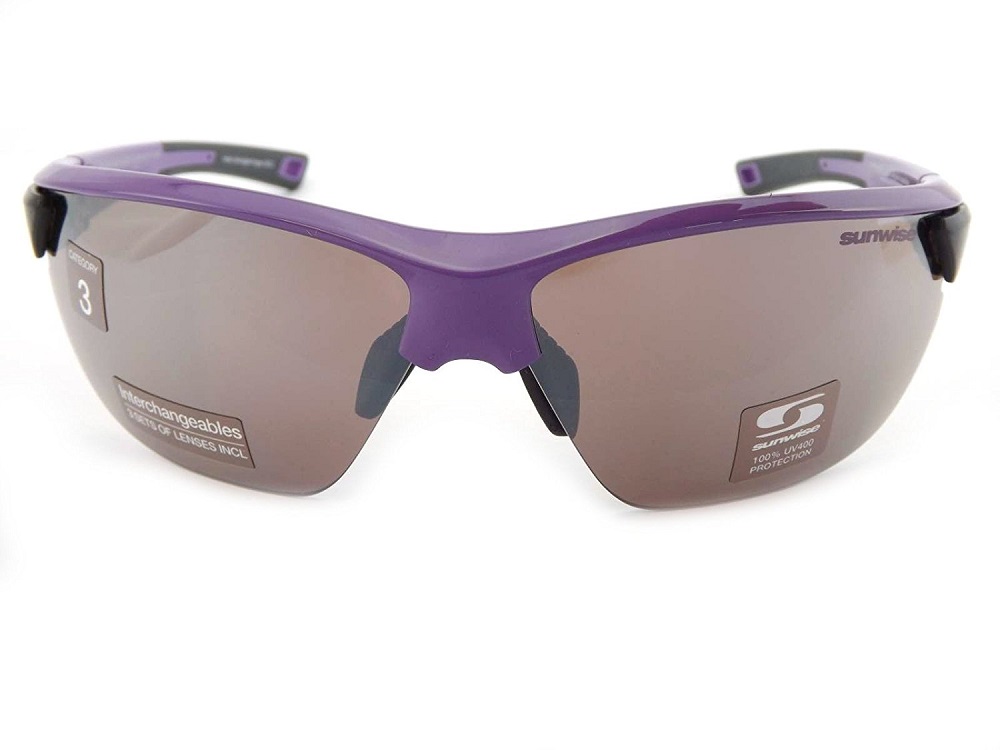 Since 1996, Sunwise has been providing sunglasses for a whole host of activities from running to mountain biking, rallying and more importantly, for golf!
Their women's golf sunglasses are designed to give you better vision when teeing off and protect your eyes even during long days on the range.
They can protect your eyes from intense sunlight as well as unwanted debris flying around the course, preventing eye irritation as well as loss of focus.
In turn, this will enable you to concentrate fully on your game and enjoy clear vision of the ball. The rubber nose piece is a great addition because during those hot 90 degree days, they won't slip off your face.
Sunwise offers interchangeable models, which are light and comfortable and offer exciting vivid British designs featuring wrap to protect you from the sun. The adaptibility to change inclusive lenses allow you to not only wear them to the golf course, but in everyday life as well.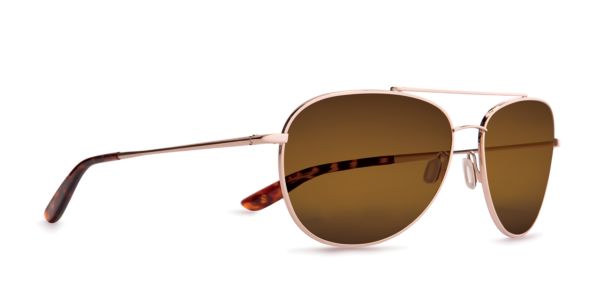 Kaenon Polarized is based in Newport Beach, CA. With most of their market focused on water sports, the "polarized" part of the name comes in great use. Most of us don't try to make golf a water sport, but we all know it's part of the game.
Whether it's Pebble Beach or your own local golf course, the harsh sunlight beating off the water can be distracting and nearly blinding.
Though most golfers may not realize it, grass is actually rather shiny itself. Light bouncing off of grass is equally diminished with polarization, reducing the glare and sheen you often see staring down the fairway to a richer, deeper green.
Kaenon says these women's golf sunglasses are "light weight", "understated", and "you'll forget you are wearing them."
I have a hard time rocking aviators because I have a petite face, but for those of you who adore aviators, this is for you.
The Driver is midsize and lightweight with a classic metal alloy frame. Claiming 99.9% glare reduction, the lens have Kaenon's patented "SR-91 technology," which is touted to combine the "superior optical quality of the finest glass with the light weight, strength and impact resistance of polycarbonate."
If you're gonna drop some money on gear, there's a lot to be said for paying a little bit more on your optics.
I hope this helps you find the best brand of sunglasses. Comment below which pair of women's golf sunglasses that you enjoy the most!