Looking for Luxury Women's Golf Apparel Brands?
It's easy to be swayed into buying cheap golf apparel: it's something that fits your budget. That's perfectly understandable. However, there are so many high-end luxury women's golf apparel brands that are out there that you're missing out on!
You might worry that the price will be too high, but there are so many outfits that are on sale that will most likely work within your budget. Empower your inner goddess with high-end luxury women's golf apparel — you won't be disappointed.
Here's a list of the best luxury women's golf apparel brands in 2019. I've highlighted some of my favorite outfits and golf accessories.
LIJA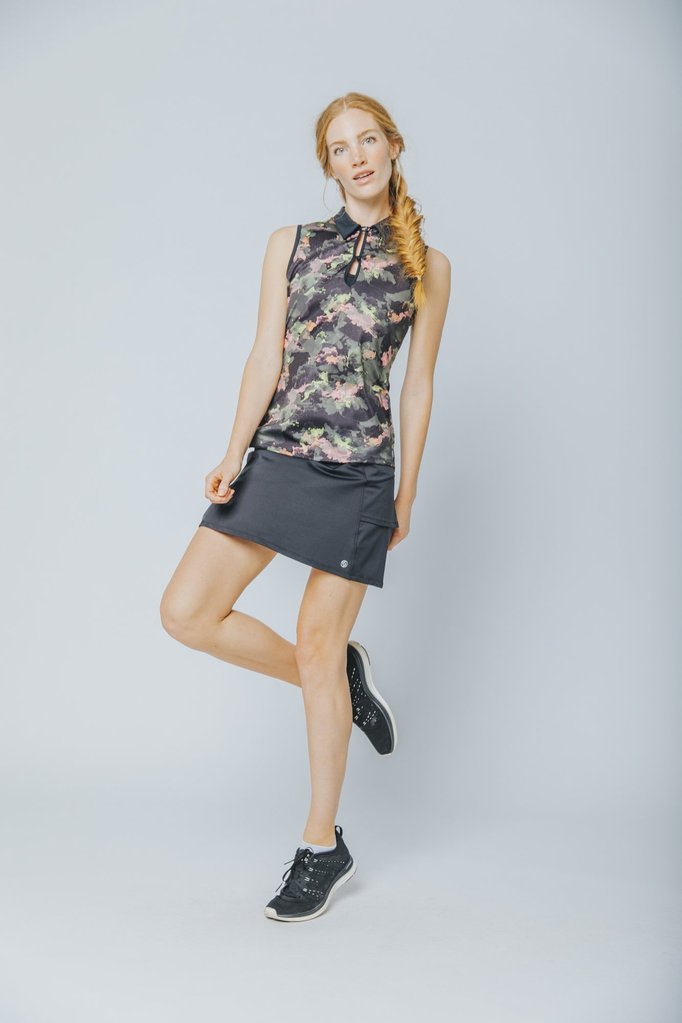 LIJA is known for designing luxury women's golf apparel collections, where technical performance apparel meets modern, innovative style. LIJA draws inspiration from global high fashion and Vancouver's active lifestyle, to motivate women to express their individuality and move with confidence.
One outfit that has it's price marked down is the Keyhole Polo and Elevate golf skort.
The Keyhole Polo has a unique custom water camo print on the front panel and a keyhole opening with a one button closure at the placket. The back is solid black with a mesh panel on the upper back for added detail and breathability.
The Elevate Golf Skort is a simple silhouette at the front with two layers of fabric at the back with a very subtle flutter. This skort is 16″ in length and has knit undershorts.The pieces are both extremely breathable and moisture wicking which are both prerequisites for the warmer months. Pair this skort with the Keyhole polo for an awesome matching outfit.
Lizzie Driver
If you're looking for a more sophisticated, and classic style to wear on the green, check out the very traditional, vintage-inspired Lizzie Driver line. The Florence Short Sleeve Top has a soft, luxurious feel, while the Chicago Chickadee Straight Skort is especially flattering and lightweight.
The perfect outfit for on or off the golf course!
GGBlue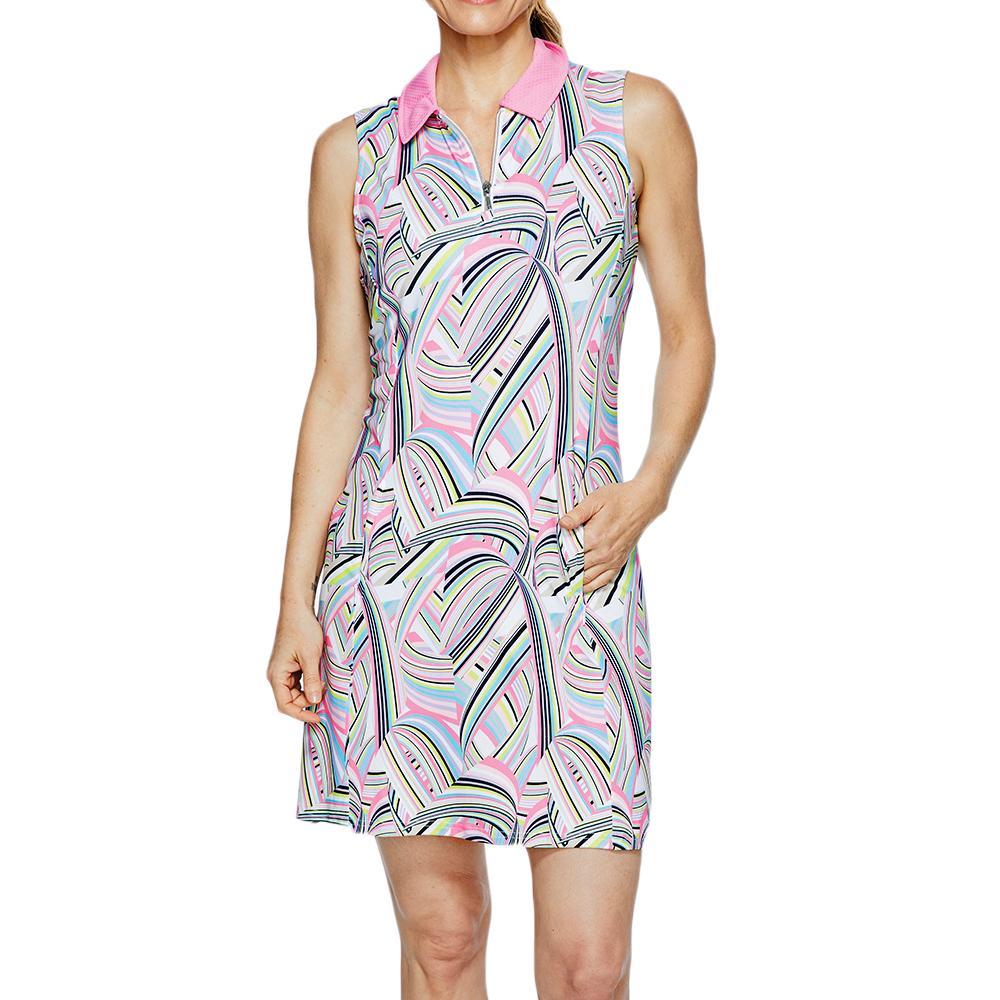 GG Blue was created for women golfers who seek a luxury golf apparel brand that makes women feel good and look good.
The GG Blue Nova Golf Dress is designed with an all-over print to create a feminine silhouette making it a great statement piece to add to your golf wardrobe. It can be dressed up or dressed down while still looking feminine and chic. Perfect for the golf course, a lunch-on, or traveling.
MotherPutters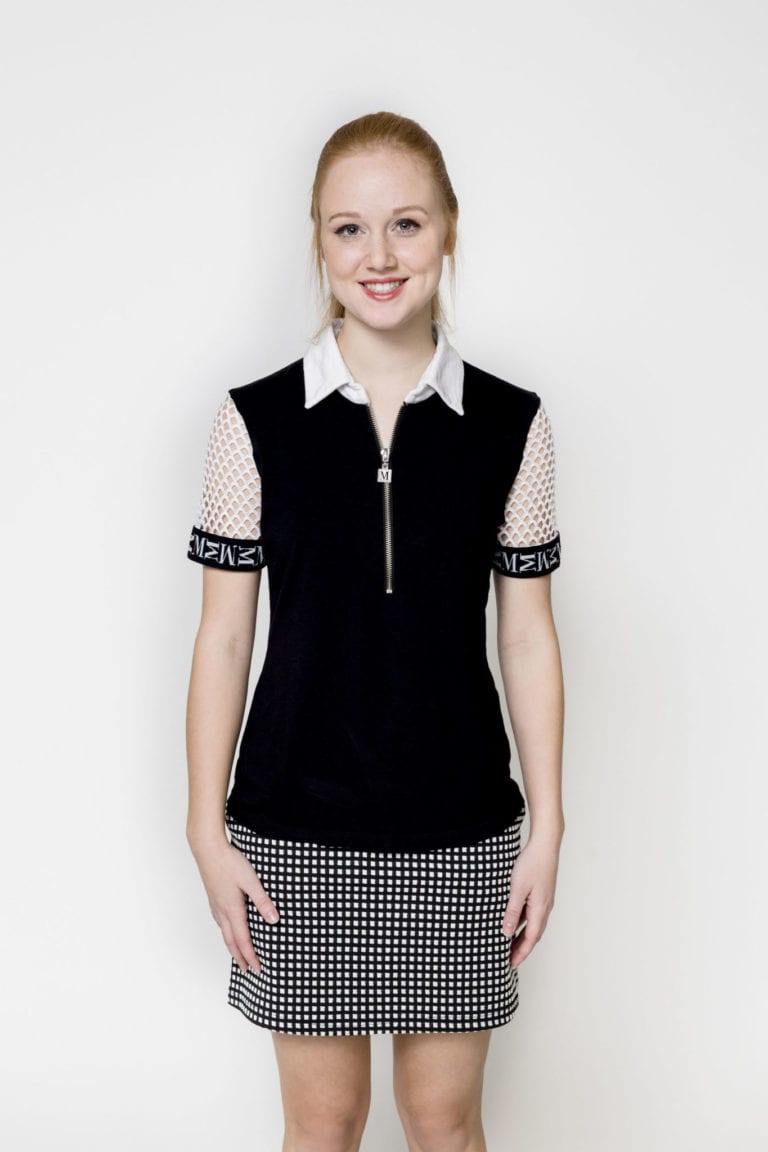 Mother Putters offers a line of luxury, wearable golf fashion that includes sophisticated-yet-spicy dresses, reversible vibrant vests, signature polos, breezy sleeveless tops, sassy skorts, and sexy undershorts with kicking florals and patterns and the M logo.
Surprisingly playful accents are a signature element and highlight the attention to detail on every piece.
My favorite outfit is their Signature Golf Shirt and the Stanton Skort (shown above).
Sophisticated and chic, the Stanton skort features a wide, comfortable waistband, drop-in shorts, and back welt pockets and side pockets with the same peekaboo floral or stripes. Pair this skort with their most popular polo the signature style-trending Motherputter Polo.
Foray Golf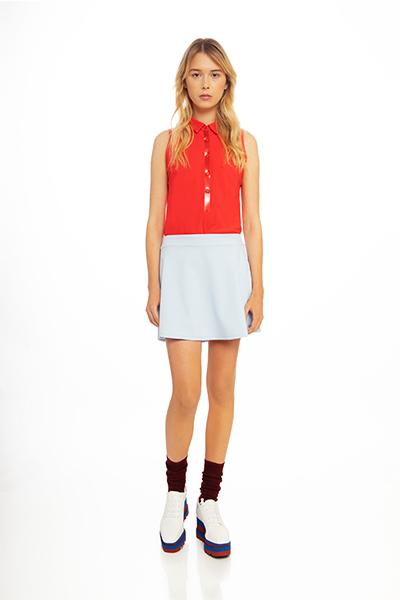 FORAY GOLF redefines golf apparel for modern women. Inspiration drawn from contemporary art and culture is combined with an emphasis on fit and the use of European performance fabrics.
My favorite outfit from their new collection is called "Neon Dentist." Talk about modern!
Made from their 4-way stretch, wrinkle resistant Italian jersey, the Core 2.0 Sleeveless Polo features a high-low shirttail hem, bonded button placket and laser-cut center back logo. Breathable, moisture-wicking and quick-drying, with UPF 50 sun protection.
The Neon Dentist Circle Skirt has a flared silhouette featuring dual front pockets and sneaky pocket shorts that hide ball, tees & phones. Silicone gripper leg openings and channel gusset construction to stay-put. This outfit is definitely an eye-catcher.
These luxury women's golf apparel brands are sure to spruce up your wardrobe!