#TEAMFORAYGOLF
Who would have thought that women's golf fashion would be the main hype of this year's LPGA golf season?
A few months ago, I talked about the LPGA's updated dress code, which restricted LPGA pros from wearing "short skirts, racerback tops and leggings," among other things. The discussion of this topic hit the fan, quite literally.
Even our favorite star, Lexi Thompson, protested against these rules by posting a picture on Instagram that got a lot of attention, even from those outside of the golf world.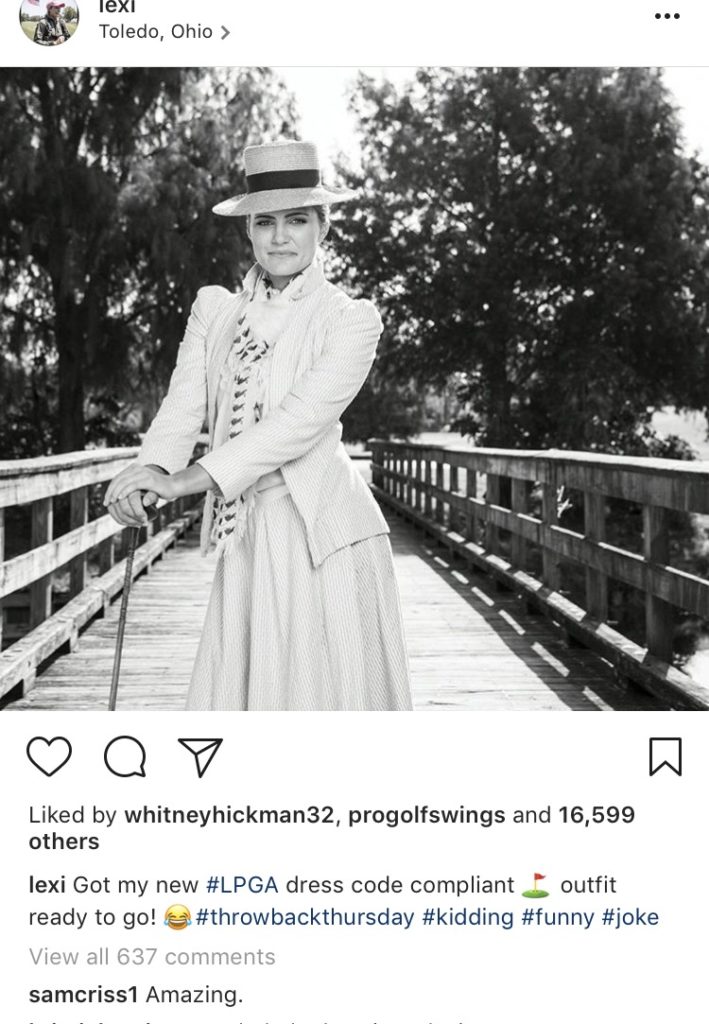 The consensus was that this felt like a moment where the LPGA could've moved forward, made golf look cooler, more athletic, more accessible. But instead, progress for women golfers was paused. The conversation makes the creation of a new women's golf apparel brand very timely.
FORAY GOLF is one of those companies looking to make a progressive change in women's golf apparel. Their main focus is to remove the barriers that keep women and girls out of golf by supporting freedom of expression. The company was founded in 2016 by fashion industry veterans who love the sport of golf. Their goal for us women, similar to my own message as well, is to empower women by providing opportunities and tools to be the best version of themselves on and off the course.
Founder Megan LaMothe wasn't a kid who grew up playing golf. She's a proud first-generation golfer. When she started dating her now-husband and found out he's a golf nut, she decided the heck with it and joined him for a date at Chelsea Piers, a driving range in New York City.
"He showed me a few things and said get in there," LaMothe remembers. "I got into the bay, and swung. It just flew. It was one of those shots. One of those moments when you hit it pure and you feel it through your whole body. I was hooked."
As any golfer knows, that's the kind of moment that'll make you want to come back for more. Whenever she had time, LaMothe was running from her apartment down to Chelsea Piers, hitting a bucket of balls, and running home.
When LaMothe started playing more, she noticed something many women notice when they go to a golf course and walk around the pro shop: Where are the women's clothing options?
"I remember buying my first pair of golf pants," said LaMothe. "They were bad: khakis that had no stretch. You'd pick up your ball and it'd cut in and be unflattering, or they'd slip down and give you plumber's butt. The skirts wouldn't fit right, either. The pockets were in the wrong place, the spandex shorts underneath would ride up."
And, of course, she was overwhelmed by how much pink there was. To go from wearing spandex at the driving range to khakis on-course was a disappointing transition.
Here's where LaMothe is different from many women who face this same frustration: She had the background to enable her to do something about it. LaMothe worked for Victoria's Secret as the Director of Design Operations. Foray's Chief Creative Officer, Andrea Ashton, was also at Victoria's Secret. Ashton was the Design Director for Body by Victoria.
"Coming from Victoria's Secret, we were obsessed with fit," says LaMothe.
I completely agree and support her position on women's golf clothes, which is why I found it important to feature her amazing collection on my website.
Below are a few photos from Foray Golf latest 2017 collection.
2017 Foray Golf Collections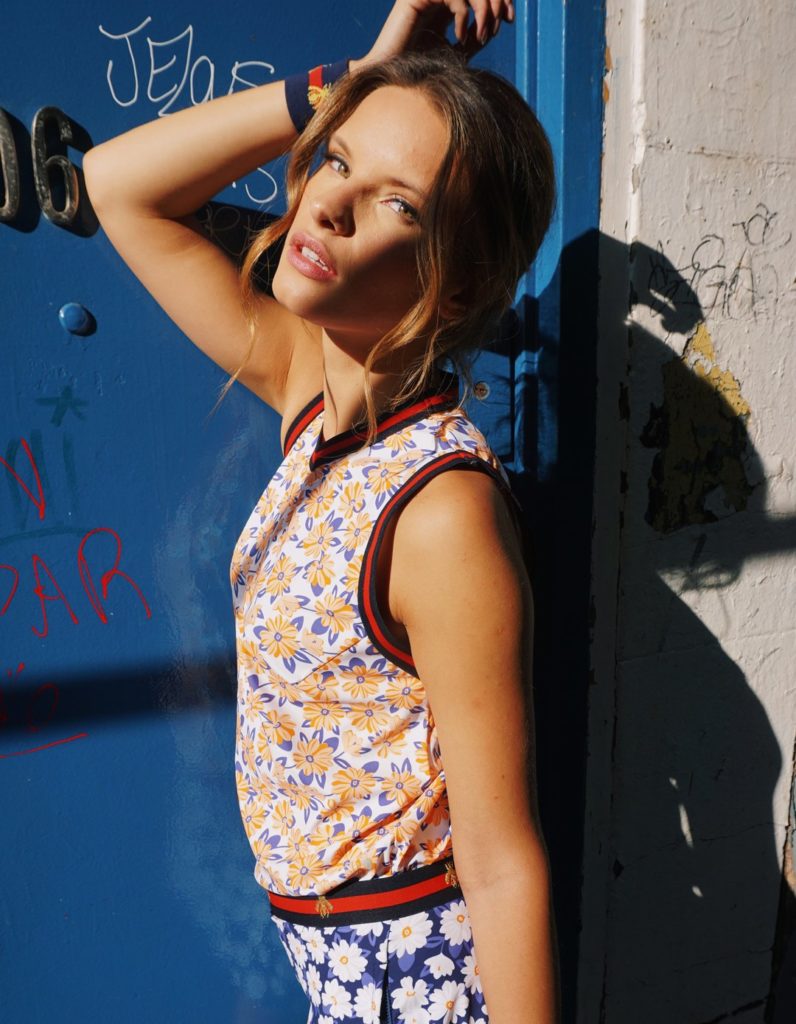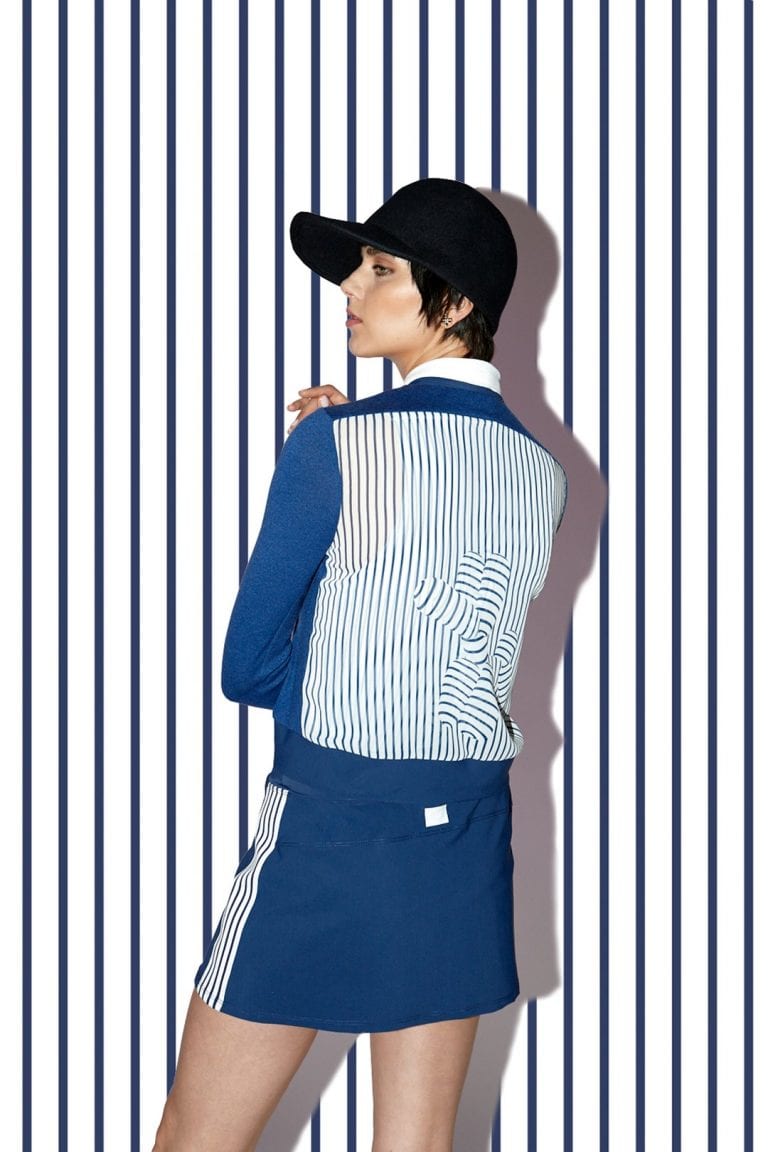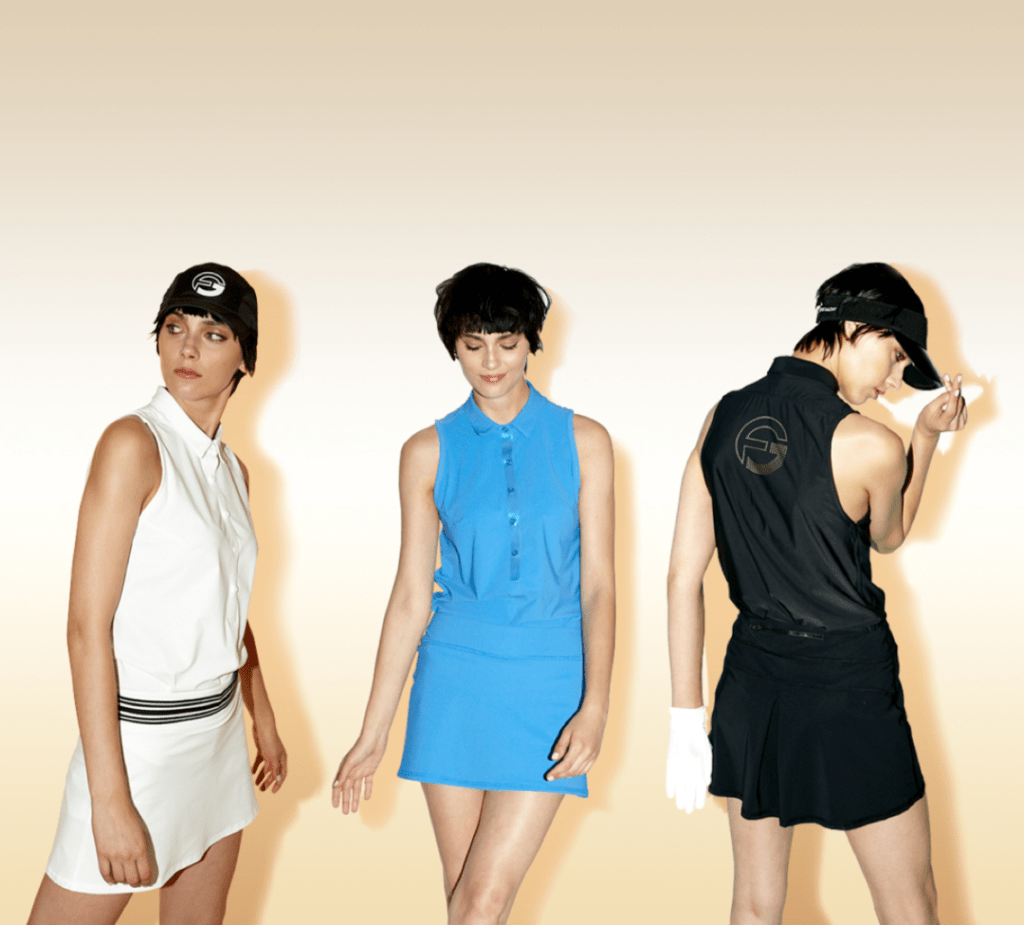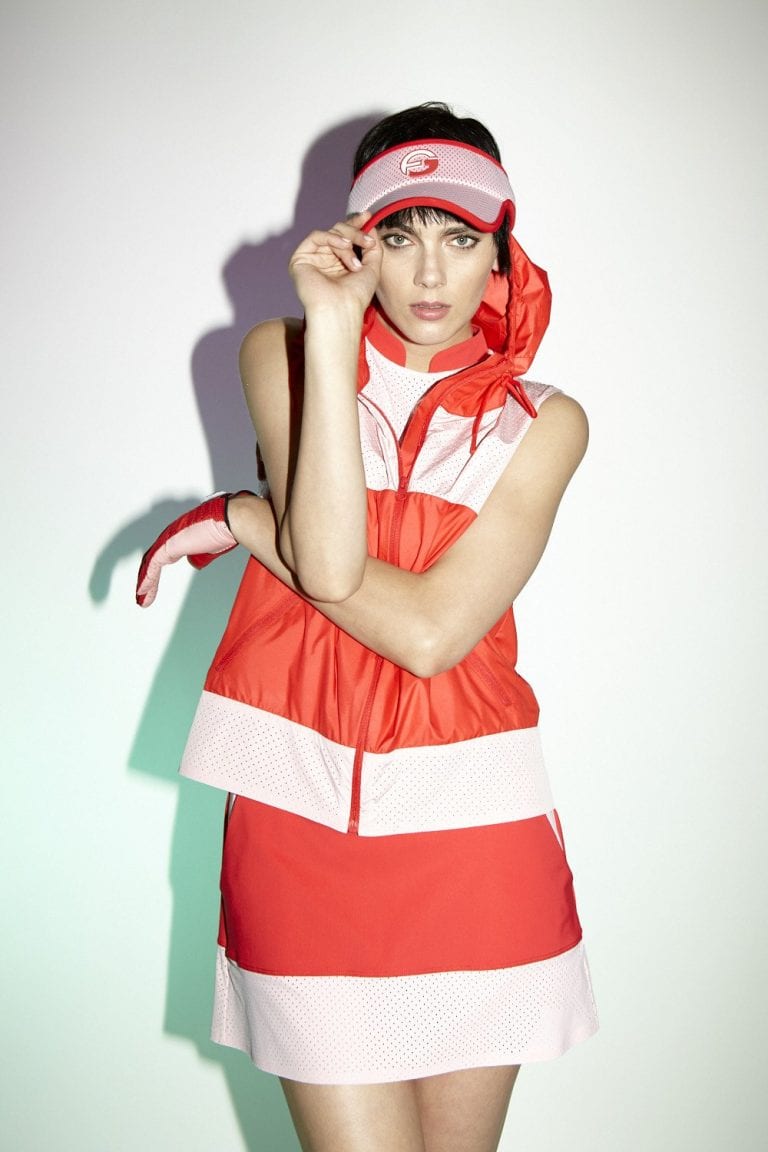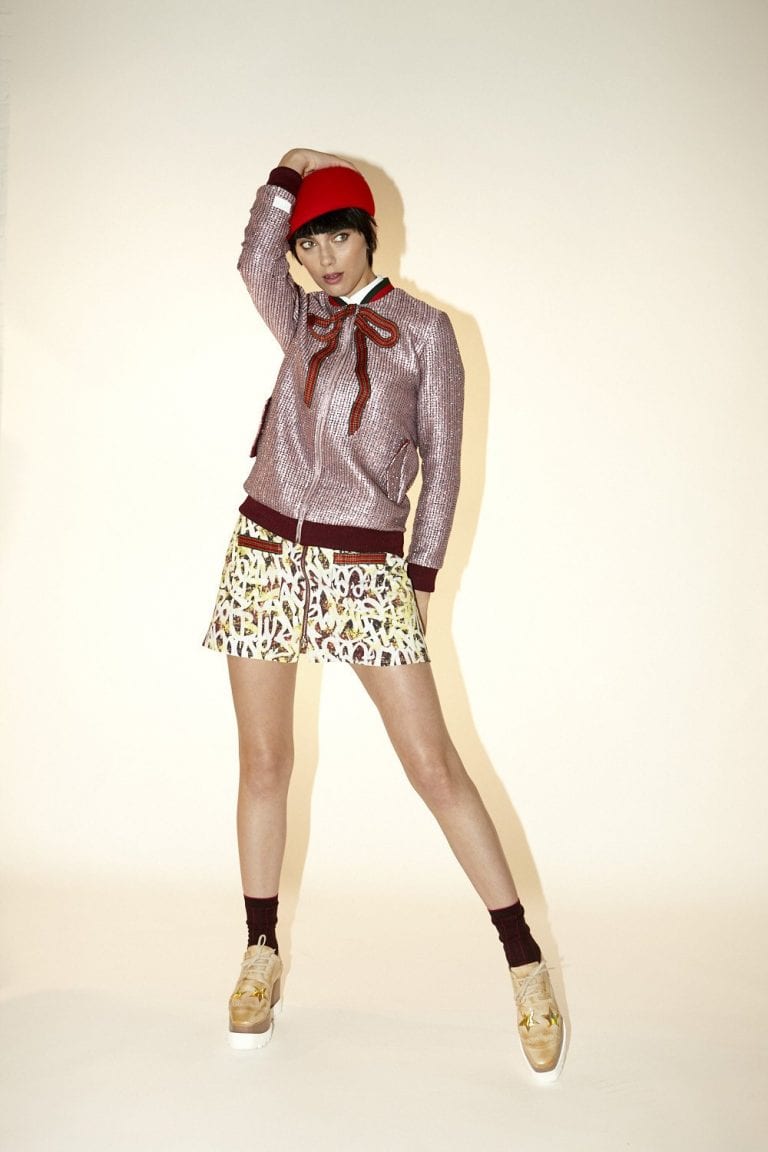 Please follow and like us: