In 2018 I wrote my first golf fashion review for Course & Club, a boutique line of elegant and flattering women's golf apparel. What makes Course & Club stand out from the rest has to do with two things: the material used, and the multi-functional aspect to the apparel –  comfortable enough to be active in, but fashionable enough to keep on after leaving the golf course. Why spend hundreds of dollars on clothing that is just going to sit in your closet until you find the time to play golf again?
I often wore my favorite item from their previous collection, called the Seersucker Tie Waist skort (show in the photo below), during local golf tournaments, and also during warm summer days by the water. Not surprisingly, I was showered with compliments (the bow really added a unique edge to it). It also fits me perfectly, the material is soft, and it is comfortable and lightweight. Their sleeveless polo top in white really pulled together a stylish (and professional) outfit.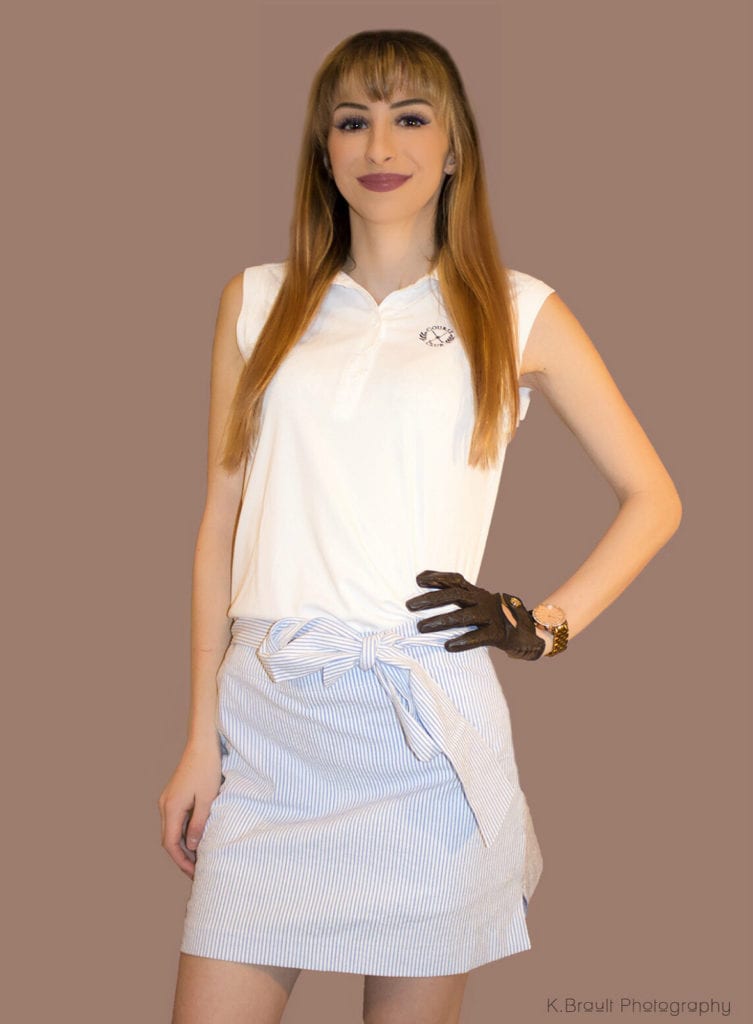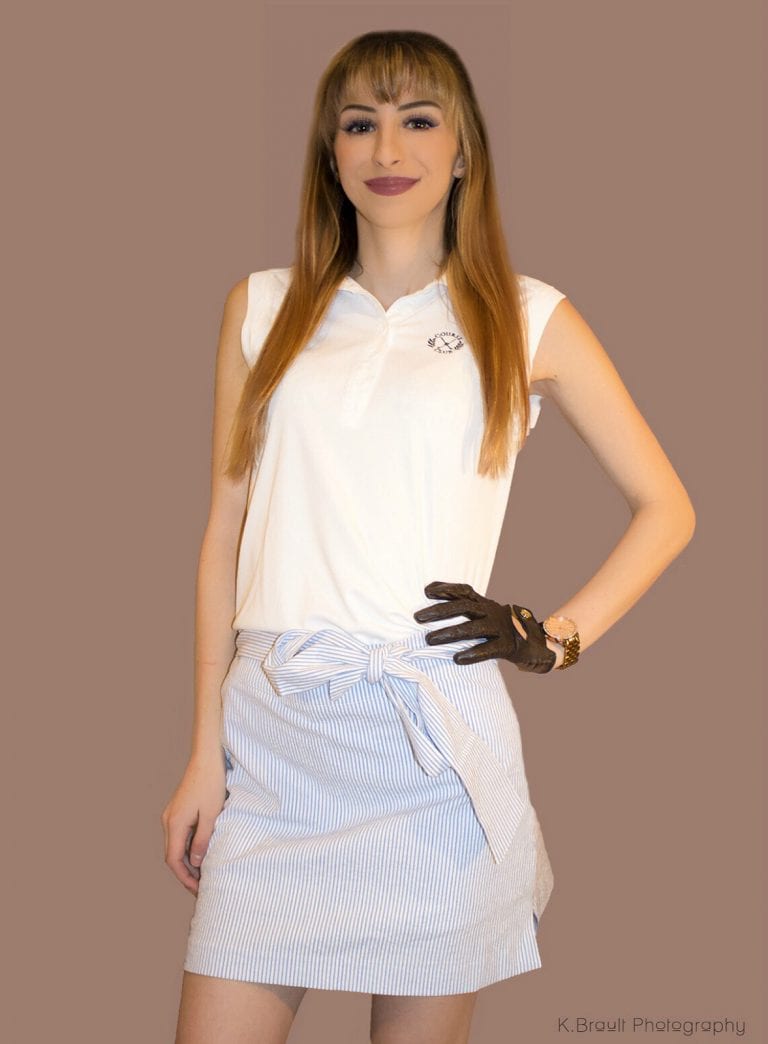 I was again given the opportunity to collaborate with Tiffany O'Malley, Owner and Designer at Course & Club, for her newest Spring collection. Without further ado, here is my golf apparel review for Course & Clubs newest skort. 
Prime Pencil Skort (Light blue and Black)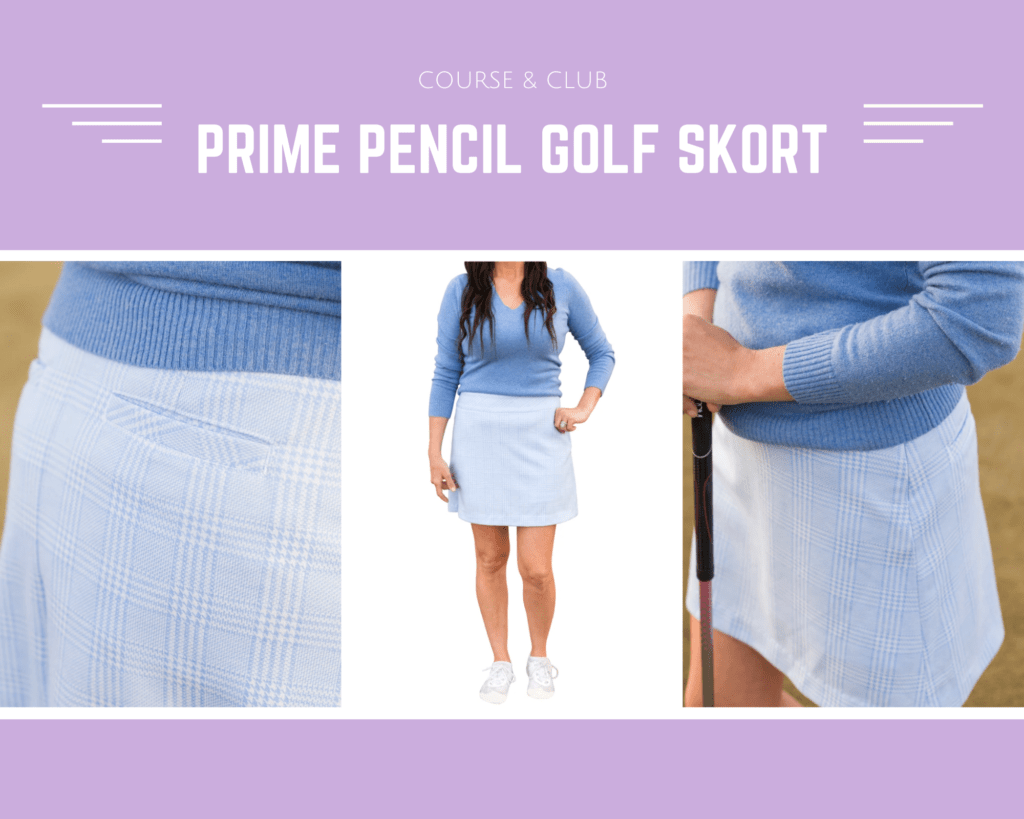 A staple for every woman's wardrobe – Course & Club Prime Pencil Skort now comes in classic light blue & black houndstooth (only the blue is shown above). With a high waist, side zipper, and slimming design, the pencil skort has proven to be a "must-have" for women. Created with light-weight luxury knit fabric and paired with breathable, moisture-wicking, antibacterial mesh shorts, you will have the most functional piece in your closet. 
There are only a few pieces to her current collection, but she is adding more and more as she continues to grow. Tiffany (you can learn more about her and her story here) is a wonderful person who loves the game of golf and loves supporting women in this sport. Let's support her too!
And guess what?! My readers can use the discount code
WGC40 at checkout and receive 40% off! Visit
Course and Club
to see their selection of golf apparel. *Offer ends on June 29th, 2020, so take advantage while you can!*