Daily Sports USA – A Swedish Golf Fashion Company
"Who wants to be gray, stiff and dull?" That's the motto of Daily Sports USA— a Swedish golf apparel brand that's turned conservative golf clothes into chic wear. The creators, Elisabeth and Rolf Skoghag, had a vision is to become "one of the most successful sports brands in the world for women."
And they are doing a great job at that. I quickly fell in love with their clothing because of the versatility of their designs. From rhinestones to flower prints to solid colors, there are plenty of options for women golfers with various tastes and styles.
I never write a review without trying the products first, so I was ecstatic when the UPS dropped off the package with my new outfit.
The Marta Veronica Sleeveless Polo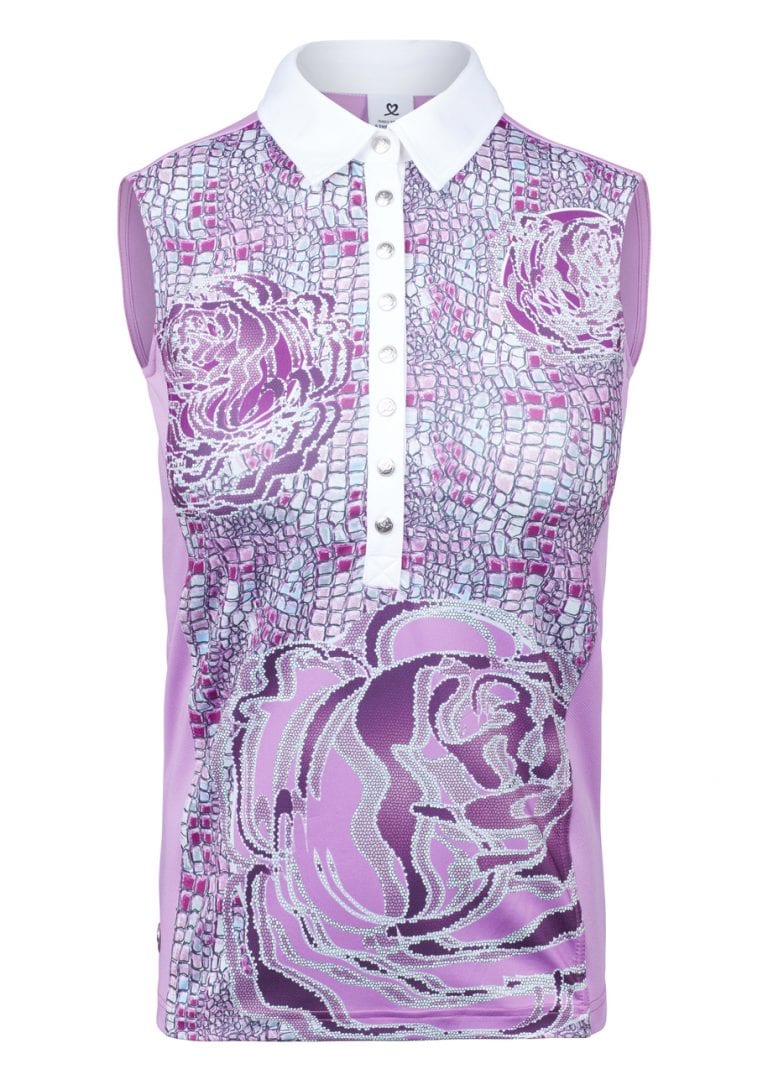 The Marta Veronica Sleeveless Polo has to be one of my favorite golf polos I've ever owned. It might look gorgeous in the picture, but it's even better looking in person.
It has a modern, chic design with a cool looking animal pattern coupled with an attractive rose print with rhinestones. In addition, the polo is made from moisture-wicking Quick Dry material, so you won't have to worry about sweat stains! Woo!
Not to mention, the quality of the fabric is superb.
You know when you get a shirt at the mall and you try it on and it just feels so nice on your skin that you never want to take it off? That's how this the Marta polo feels. They didn't cheap out on the fabric, so you get your bang for your buck.
When I wore this to the golf course, I received at least five compliments, from men and women alike. The first women who complimented me said she loved the rhinestones and I really stood out from the crowd of golfers. The second women said she adores roses and wishes she could find a polo like this in a golf store. Another was from a male, who said he has never seen someone with such a "dazzling" shirt before.
If you're looking for a chic, modern polo with a unique design, this is the perfect choice.
The Miracle Pearl Skort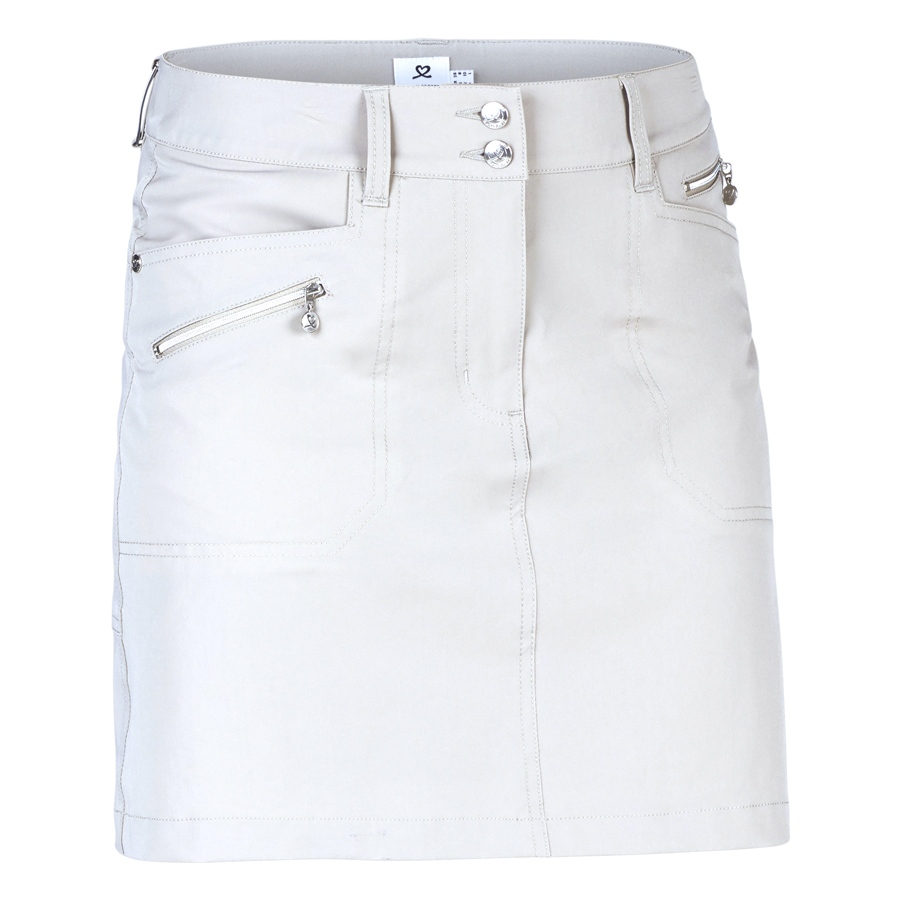 The Miracle Pearl Skort is one of Daily Sports most popular skorts, thanks to its super-nice pro stretch material. The skort has built-in shorts in a wonderfully soft material that give you extra protection from the wind. Because of this awesome feature, you don't have to worry about flashing anyone!
There's also three front and two back pockets with stylish colored zips. I use these pockets for my tees, an extra golf ball (I tend to lose my golf balls as if it was my job) and surprisingly, even my IPhone X was able to fit into the pocket.
This is one of the best features of this skort because, at least for me, I haven't found many skorts that offer five pockets. It's super convenient. Leaving all my belongings in the golf cart isn't ideal. My phone has fallen from the cart countless times, my extra golf balls take up my cup holder space, and I usually forget to take my tees once I finish my round.
They offer a huge range of colors, from black, to tan, to gray, to purple, to maroon, etc. So if you aren't a fan of plain colors, there are plenty of others to choose from that offer the same exact features.
Of course, this is only one outfit. They offer so many more styles, so if you're looking for chic, modern golf clothes, this is definitely a brand you should look into. After trying on this outfit, I can honestly say that it's worth the buy.