Course and Club is a new golf apparel brand devoted to creating classic and elegant fashions that are distinctive and timeless. Beyond their flattering designs, they ensure each piece brings functionality and comfort, so you can play the game in style.
Tiffany O'Malley, Designer and Founder of Course and Club noticed that a lot of golf apparel emphasized athletic performance and functionality. She decided she would instead focus on offering golf apparel that can transition seamlessly from the course to a night on the town.
I really endorse this idea that O'Malley brings to the table because it's better to be able to wear an outfit for various occasions, instead of letting it sit in your closet until you find the time to play golf again.
I was given the opportunity to try some of Course and Club's golf apparel collection.
Here is a product review of some of the items I've received and wore on the course this month:
Classic Pleated – Navy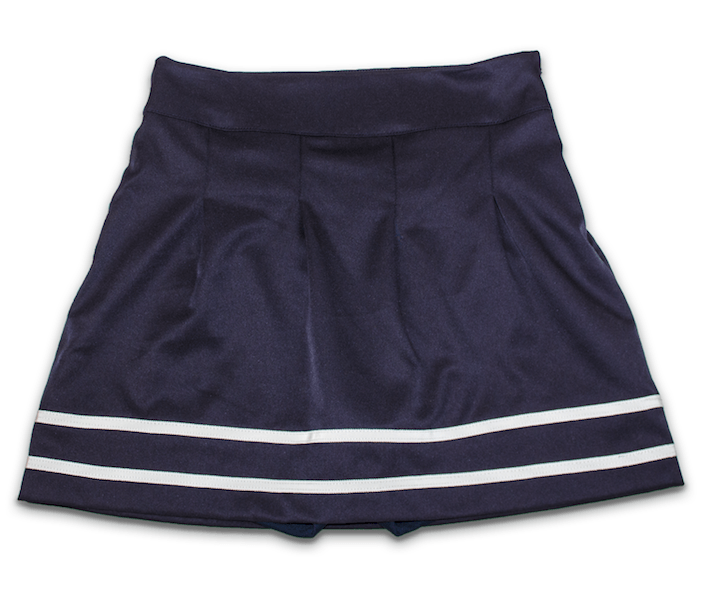 The Classic Pleated skort in navy is a simple, vintage pleated skirt with the added functionality of a skort. I really loved this skort because it's breathable and durable. The style and cut of the skort is impeccable with its great quality material (moisture-wicking). I also love the fact that it's high-waisted. The mesh shorts underneath make it super comfortable, while still looking cute.
I really love the style and cut of the navy pleated skirt. It has great quality material, it's very soft and it's extremely comfortable. It also looks great with the white sleeveless polo! (I'll talk about that more below). The white stripes adds a timeless and cute look that is universally flattering – this is a must have for all of those seeking that extra touch of elegance.
Prime Pencil in Khaki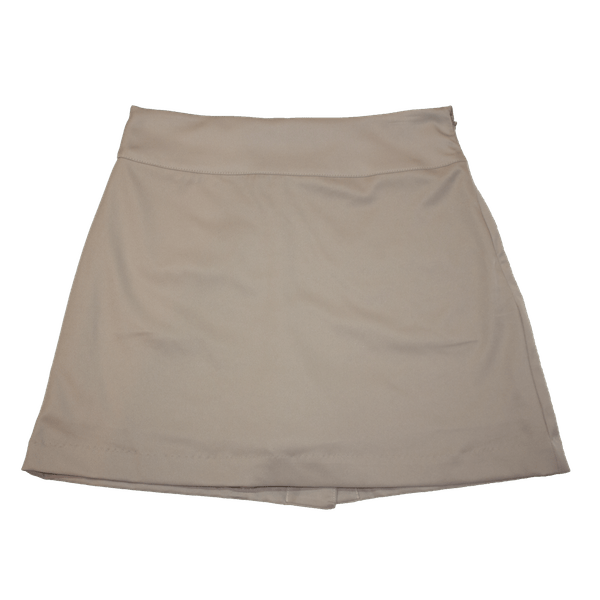 This is the most functional skort that should be in every woman's wardrobe. With a high waist and slimming design, the pencil skirt is perfect not only for the course but can also be used to go to a meeting, a lunch-on or shopping. I really love the simplicity of this skirt and the material (similar to the skort above) makes this well worth the investment. The Khaki look really allows you to look professional on or off the course. This is a must-have!
Tie Waist Seersucker (Orange & Blue)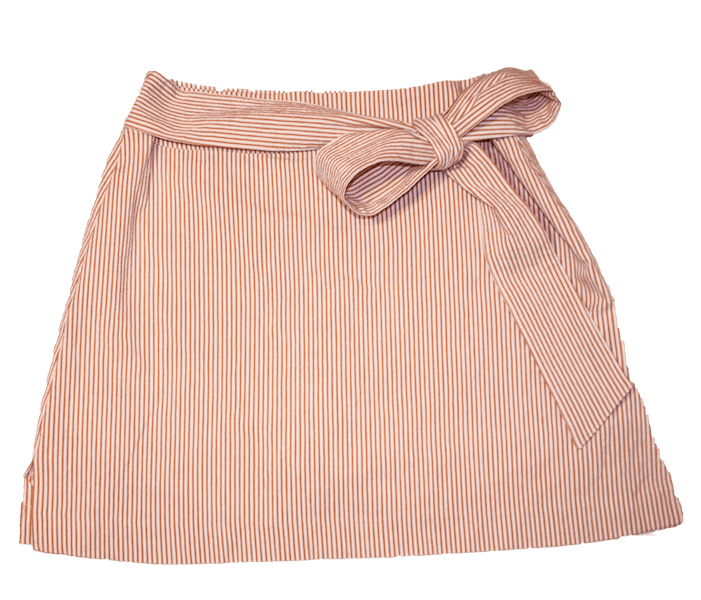 The Seersucker Tie Waist skort is a preppy, yet classic American design. This skort comes in many colors, however, I received the orange and pink one. The Seersucker is my favorite piece in the collection because the bow and detailed vertical stripes really add to the preppy & sporty look. The custom fabric offers a lightweight feel of traditional seersucker with just enough stretch to make it ideal for golfing. It's comfortable and breathable so you can focus on your game.
Sleeveless Polo – White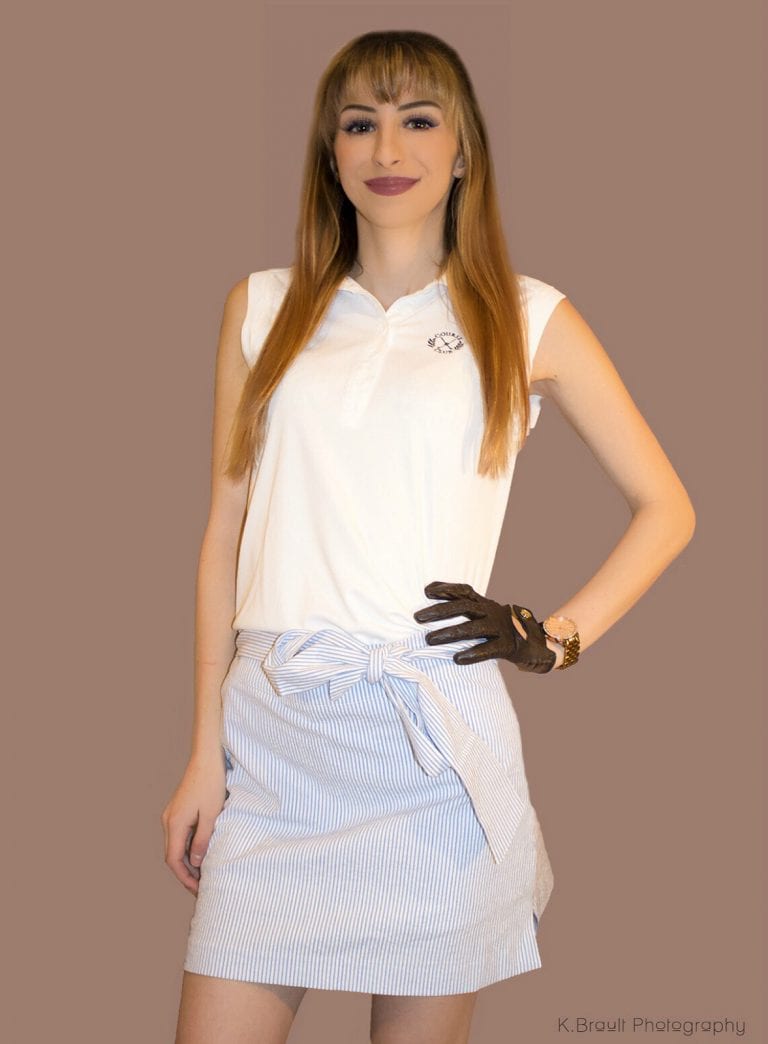 The sleeveless polo is another favorite of mine for many reasons. First, it's lightweight and breathable. It doesn't fit too tight, so you won't have to worry about it sticking to your skin or making you sweat on the golf course. The white color makes it so it can match with virtually any of the skorts that Course and Club offer.
The photo above is the white sleeveless polo matched with the blue bowtie skort. This is my favorite combination, but you can decide what you like best. Ultimately, this top will keep you cool and comfortable on and off the course.
Course and Club is bound to take off for its unique designs and preppy golf apparel. Their skorts can be paired with a golf polo or an everyday denim blouse. It's functional enough to golf in and fashionable enough for a day out with your girlfriends. You will not be disappointed with Course and Club golf apparel.