Pure Silk Bahamas LPGA Classic Takes an Interesting Turn
Brooke Henderson took the lead at the Pure Silk Bahamas LPGA Classic, shooting a five-under par 68 through some windy condition on Thursday. Offering a purse of $1.4 million, the tournament features a field of 108 players from 24 countries that includes 15 major champions and 12 winners from the 2017.
Henderson dropped into a share of first at 4 under with Smith and Luna Sobron Galmes.
"On 8 and 9, my 17th and 18th holes, putting was extremely difficult," Henderson said. "My hat felt like it was falling off all the time. It was just hard to have good balance and kind of be over the putt for that long and have a good stroke on it."
Two strokes behind Henderson with 70 was a group of six players that included Shanshan Feng, the No. 1 player in the Rolex Women's World Golf Rankings, and Maria Torres of Puerto Rico, making her professional debut.
The second round was suspended on Friday morning due to high winds that buffeted Nassau and the Ocean Club Golf Course. Wind speeds were sustained at 30-35 mph, with gusts in the low 40s, making play very difficult. The second round instead continued on Saturday, with afternoon tee times moved up by an hour.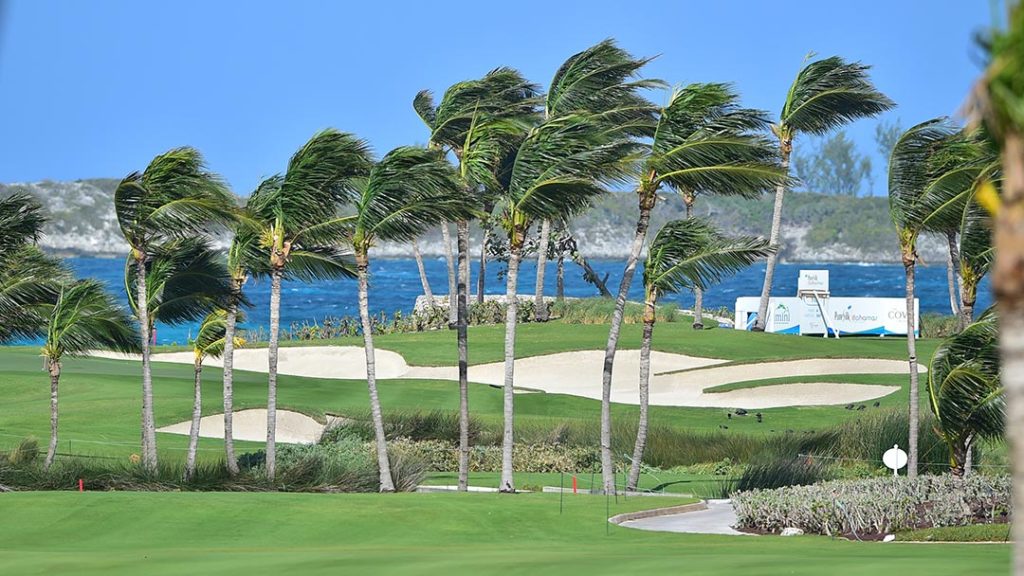 Lexi Thompson, Race to the CME Globe champion and runner-up last year, battled to a 1-under 72. Lincicome birdied her final hole to post 74.
"I hit some very solid golf shots," said Thompson, who won the Vare Trophy in 2017 for lowest stroke average on tour. "You have to trust your lines out here because sometimes you have to aim or you will have trouble ending up in the fairway. I felt very comfortable in the course, and I putted really well, and it's hard when the wind is blowing and you're looking over your putt and the ball is trying to move, but, yeah, it was tough."
A Monday finish would be difficult for players like Lindberg, who are scheduled to compete in the Oates Vic Open, which begins next Thursday in Australia.
Officials have a number of factors to consider regarding extending the tournament into next week, so we'll have to wait to see what happens. What an interesting way to start off the LPGA season.