GOLF FROM THE NORMANDY BEACHES
TO THE SCOTTISH LOWLANDS
Heroes and Legends combines championship golf, historic WWII sites in Normandy, and cultural experiences in France and Scotland. During the war, people looked for distractions from the grim reality. Golf was enjoyed by many people, including civilians, soldiers, and world leaders during the war. Guests will be able to play on historic courses while traveling with golf pros Lanny Wadkins and John Mahaffey as well as leading WWII historian Dr. Donald L. Miller.
A round of golf at St. Andrews was one of the items on Eisenhower's agenda when he visited Scotland with his wife and son late in 1946. Enjoy those coveted tee times on courses in the Normandy region of France and the breathtaking lowlands of Scotland: Omaha Beach Golf Club, Golf Barrière Deauville, Gleneagles, and Edzell Golf Club. Stand in hushed awe as the world's best golfers compete in the final round of the 2018 British Open at Carnoustie Golf Links. Take advantage of the post-tour extension and stay on to watch five-time Open Championship winner and three-time Senior Open Champion Tom Watson compete again at the Senior Open Championship on The Old Course at Scotland's St. Andrews Links.
***
Featured Courses
OMAHA BEACH GOLF CLUB
La Mer Course
Yards: 6743 Holes: 18 Par: 72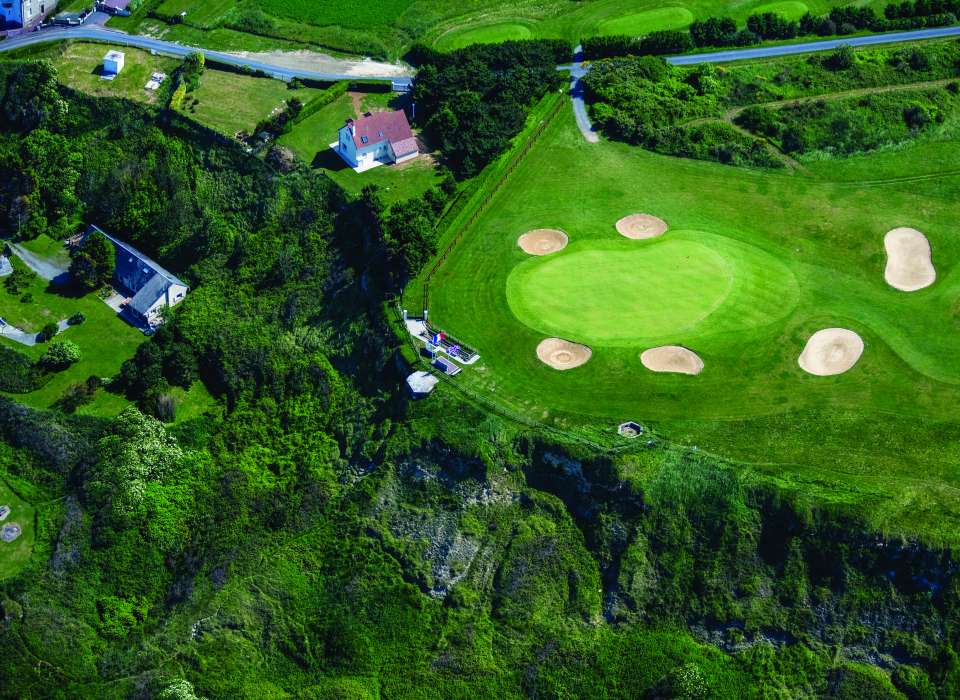 History and scenery converge on this beautiful course set at the edge of a high cliff overlooking the sea. Designed by skilled course architect Yves Bureau, La Mer – Par 72 offers mesmerizing views of the fishing village of Port en Bessin, the harbor of Arromanches, and the Longuessur-Mer battery. Known in English as the Seaside Course, the sixth green is a beautiful par 4 located near the cliffs made famous by Operation Overlord on D-Day, June 6, 1944. A sign dedicates the opening par 5 to General Dwight Eisenhower and every hole thereafter honors a significant leader from World War II.
GOLF BARRIÈRE DEAUVILLE
The Red and White Course
Yards: 5968 Holes: 18 Par: 71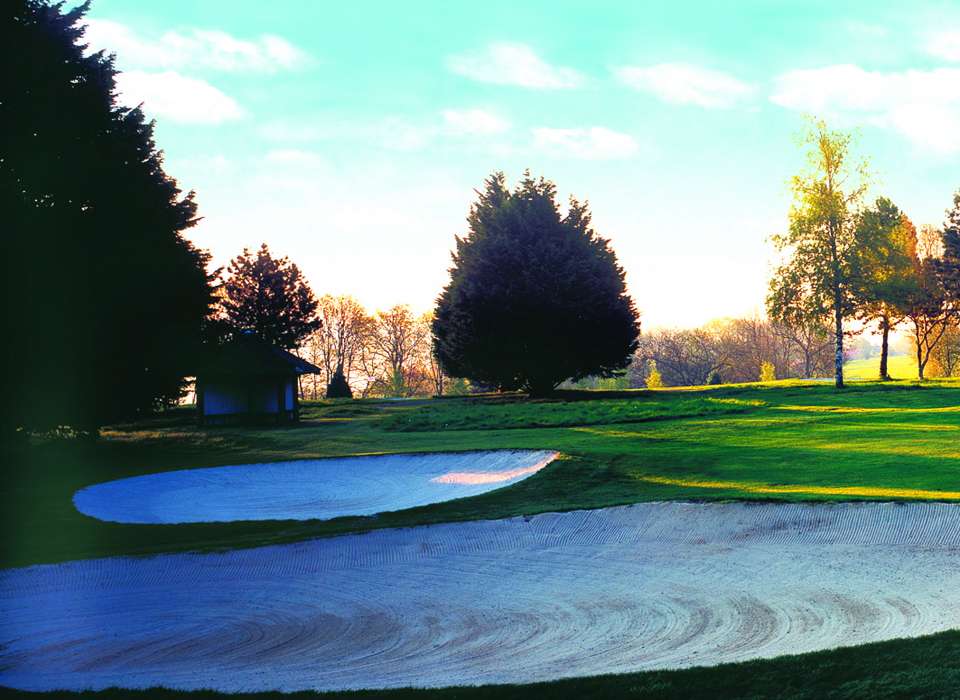 Opened in 1929 on the heights of Mont-Canisy, a few minutes from the town center, Golf Barrière in Deauville is renowned as one of the most beautiful golf courses in France. Architects Tom Simpson and Henry Cotton designed three 9-hole courses (the red course, white course, and blue course), giving every player a diversity of experiences on 173 pristine acres.
EDZELL GOLF CLUB
Edzell Old Course
Yards: 6570 Holes: 18 Par: 71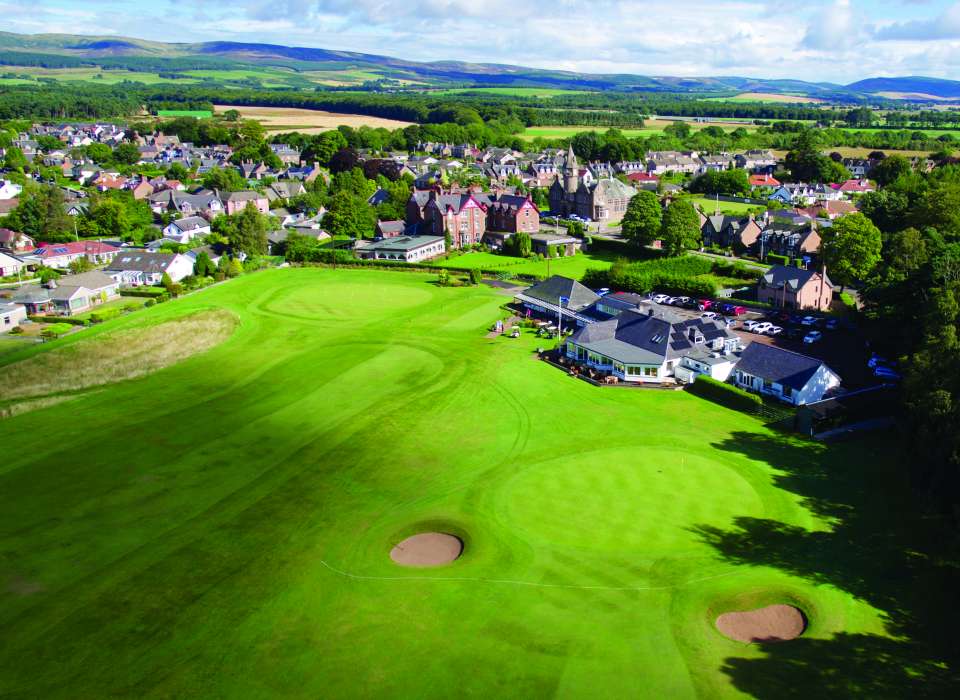 Edzell Golf Club lies at the gateway to the Grampians, in the foothills of the Angus Glens. Here, the mountains form a backdrop to this lovely heath and parkland course set in the charming village of Edzell, midway between Dundee and Aberdeen. The original course was laid out in 1895 by Bob Simpson, a top golf course architect of his day. The course was redesigned by James Braid in 1934 and recently upgraded by Martin Ebert of Mackenzie & Ebert in 2015. Today, guests enjoy 128 acres of peaceful golfing paradise that celebrates the old and the new.
GLENEAGLES GOLF CLUB
The King's Course
Yards: 6790 Holes: 18 Par: 71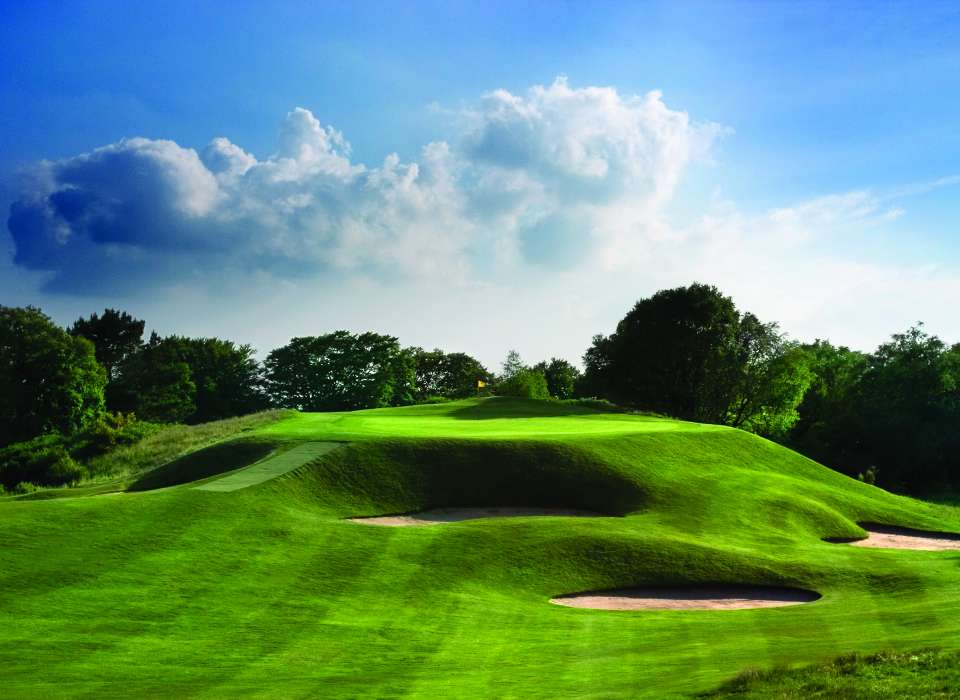 Opened in 1919, the King's Course at Gleneagles is a masterpiece of design by five-time Open winner James Braid that has tested the aristocracy of golf, both professional and amateur. Selecting the right club for each approach shot is the secret on the King's, which features springy moorland turf and sweeping views of rock-faced mountains to the north, the green hills to the south, and the peaks of the Trossachs and Ben Vorlich on the western horizon. To add to the delight, all the holes have pithy Scottish names, such as "Het Girdle" (Hot Pan) and "Warslin' Lea" (Wrestling Ground).
Tour Inclusions
Nine-day journey in Normandy and the Scottish lowlands
Eight breakfasts, three lunches, and seven dinners (including welcome and farewell dinners)
Welcome and farewell receptions
Free-flow coffee, water, tea, soft drinks, beer, wines, and spirits at included lunches and dinners
Private charter flight from Caen, France, to Edinburgh, Scotland
Comprehensive lecture series from renowned WWII historian Donald L. Miller, PhD
Full-time logistical tour manager, local battlefield guides, and guest speakers
Round-trip airport transfers (when arriving/departing on scheduled tour dates)
Four nights at Château La Chenevière in Normandy
Four nights at Gleneagles Hotel in Scotland
Private, first-class, air-conditioned motor coach transportation
VIP access to WWII sites and cultural attractions
Admission to the British Open Championship at Carnoustie
Pre-arranged tee times on four championship golf courses
Accommodations
CHÂTEAU LA CHENEVIÈRE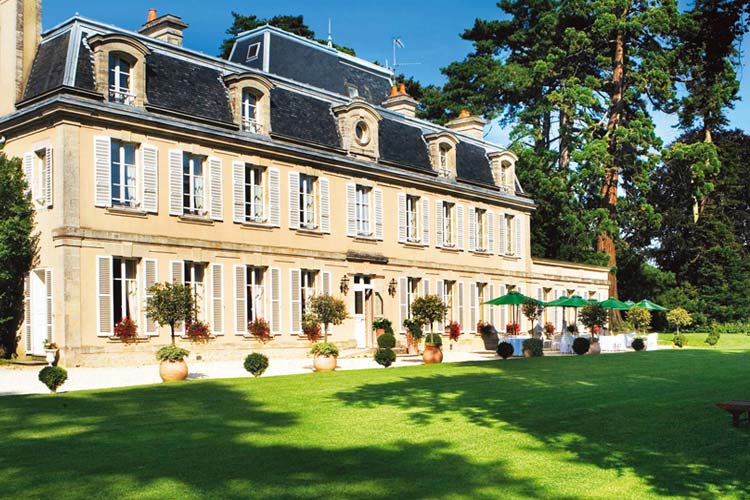 A former mansion and farm, this magnificent Norman chateau from the 18th century, "La Chenevière" finds its charm in the testimony of the times it went through. The chateau was occupied by the Germans during World War II, and then the Americans after the D-Day landings. It was fully restored in 1988 to become the lush hotel-restaurant that it is today. La Chenevière boasts 29 spacious and comfortable rooms that reflect the elegance and romance of its design.
THE GLENEAGLES HOTEL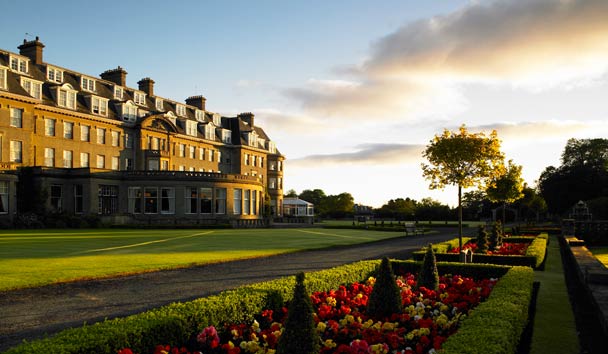 When the Gleneagles Hotel opened in 1924 it was described as "the eighth wonder of the world." Today, this luxury hotel remains dedicated to excellence, just as it was in its earliest days, when "the avowed intention of the management was to create happiness." Gleneagles continues to offer an unbeatable array of attractions that include a five-star luxury hotel, three championship golf courses, an award-winning spa, and the only restaurant in Scotland to hold two Michelin stars.
Pricing
If booked by March 16, guests can save $2,000 per couple. Pricing starts at $12,999.
For more information visit The National WWII Museum or call 504-528-1944