4 Sweat Resistant Makeup Must-Haves For Women Golfers
Ladies, have you ever experienced a major crisis with your makeup in the middle of the afternoon on an 80-degree day on the golf course? For those of you who know what I'm talking about, I totally understand the frustration.
It's no fun getting to the 14th hole and feeling your makeup overwhelming your skin. Your girlfriends notice the shiny sweat and makeup stuck on your skin. They tell you to blend and they notice those white spots on your face. You think, "God I wish I brought a mirror with me."
Thankfully, there's a new crop of beauty products designed to outlive a sweat session while you're on the course (without destroying your skin).
Brands like Sweat Cosmetics have created a new line of makeup specifically for those with an active lifestyle. The makeup I'm referring to are products that are lightweight, powerful and sweat-resistance.
Sounds good so far? It gets better.
Think of foundation that will withstand a 10K, mist that revives your skin while you're sweating halfway through your golf tournament. From workout-ready mascara to a 10K-worthy foundation, check out these sweat-proof makeup products created with the golfer-goer in mind.
Organic Wear: Physicians Formula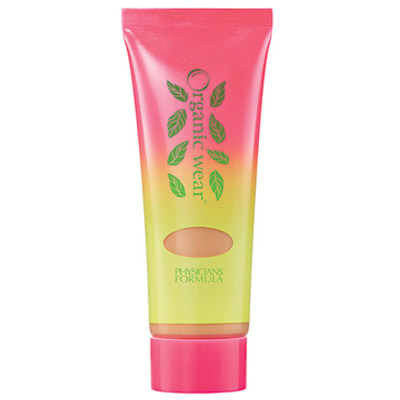 The name of this tinted moisturizer says it all.
It basically is a combination of regular moisturizers with other natural, organic ingredients that help protect your sensitive skin, even during gruesome humid days on the course. The brand notes that it was also tested to "withstand your most athletic activities" and is 10K-proof,  water resistant and sweat-proof.
Oh yeah, let's not forget about SPF 40 being built in. ($14.99 at Ulta).
EiR NYC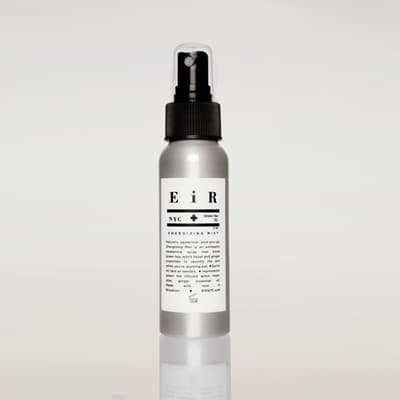 An energizing mist that revives skin while you sweat on the course? Sign me up!
Green tea, witch hazel and ginger come together to form this amazing spray. In other words, toss it in your golf bag or keep it somewhere in your golf cart. Give yourself a few spritzes before hitting the links. You'll be thankful that you did. ($20 at Spring.com)
Thrive Causemetics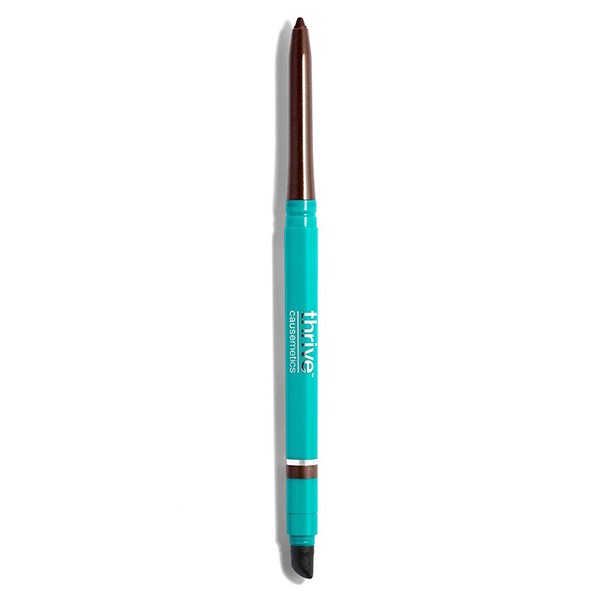 When a brand invites beauty specialists to try out its products before hitting the links or the gym, you know that it has to be an amazing product. Thrive Causemetics not only gives back (Think Toms of the beauty world), but its formulas are also full of natural ingredients.
Their products are formulated with Shea butter, hyaluronic acid, and ceramics that help condition while keeping your faced covered for 24 hours.
(Infinity waterproof eyeliner $22 at Thrivecausemetics.com)
Sweat Cosmetics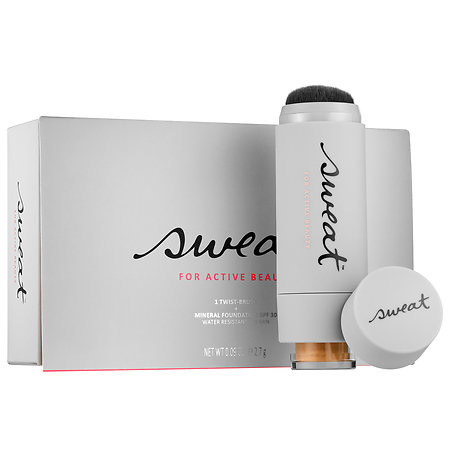 Sweat Cosmetics is just as it sounds — a beauty brand dedicated to the active female who's constantly breaking a sweat. Its mineral foundation and brush kit have been a big-time seller so far and combine SPF, skincare, and makeup all in one. ($42 at Sephora).
It's as simple as that! If you're looking for some new brands that are relatively cheap and gives you organic, long-lasting makeup for on or off the golf course, this is for you.