Improve Your Swing With SelfieGOLF
Ever wanted to know what your golf swing actually looks like? Or maybe you're looking to take a few selfies Paige Spiranac style.
Millennials have become quite obsessed with taking selfies and videos in an attempt to get "Instagram famous" but, for the game of golf, taking a look at your golf swing could actually be beneficial and worthwhile to making major improvements in your posture, stance and overall rhythm.
What Used To Happen…
You find a chair to prop your phone up, balance it and find the right view. You hit the "record" button and you run over to the grassy mat. After a few warm-up swings, you hit a good shot and you're excited to see your swing in action on your phone.
However, when you turn around you notice your phone has fallen over. You're hopeful that you at least got a few seconds of good video to watch but alas, it was for nothing.
Then, you ask your playing partner to hold the phone and snap a video. But, your partner gets you at a bad angle and you can't really tell where you hit the ball on the fairway.
The good news? You don't have to worry about any of that anymore!
This simple, yet versatile training system, known as the SelfieGOLF stick, allows you to capture hands-free video with complete stability from any position or any surface. Simply clip onto any alignment stick or driver and attach it to your favorite golf bag. SelfieGOLF's light weight design lets golfers of all skill levels improve their game.
Performance
The beauty of the SelfieGOLF stick is you don't need to have anyone help you with taking pictures or videos.
The first thing you do is attach your phone clip to your alignment rod or your driver. Then you attach the bag clip to your golf bag and finally, you place your phone onto the phone clip (video below for further instructions).
Overall, the SelfieGOLF stick does exactly what it says – it's an easy accessory to use with your smartphone to quickly set up and record photos or video. I love how it comes with a SelfieGOLF string-bag so you never have to worry about losing the pieces either!
It can easily go in your golf bag at all times and doesn't take up any room or add any extra weight.
This is a must have for any golfers looking to keep an eye on their golf swing or simply just for something fun to use for getting those perfect Instagram photos!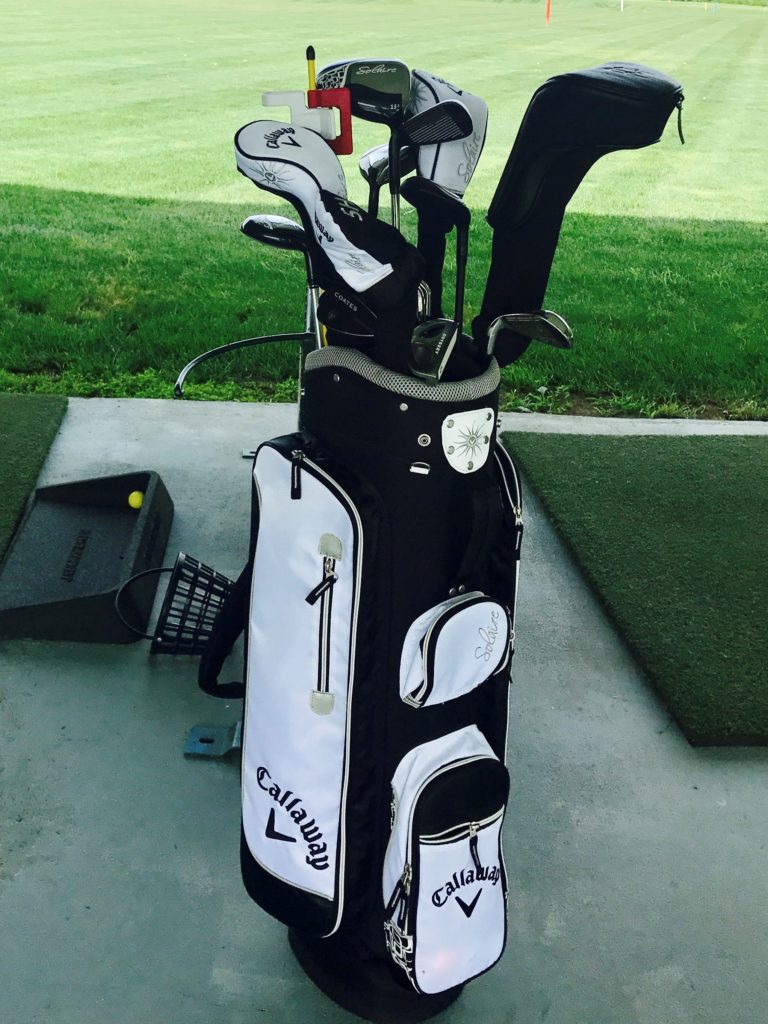 Product Features:
Recording Swing System, easy set-up, works on all ground surfaces

Adapts to all smart phone sizes with innovative clip-on design

Attaches to all types of golf bags (Standing and Tour Bags) and fits all standard aim sticks

Ability to film and capture every swing with total stability (no shaking)

Includes Luxury Dust Bag for easy storage, (Aim Stick, Phone, Golf club, and golf bag are not included)

Four color options: Gray/Gray, Red/Black, Red/White, White/Gray
For more information, visit SelfieGOLFusa.com