Happy Valentines Day my Lady Golfers!
"What some people may find in poetry or art museums, I find in the flight of a good drive." – Arnold Palmer
If you're looking for some creative Valentines Day golf gifts, you're in the right place! Even if you aren't looking for something for Valentines Day, you can buy these gorgeous golf gifts anytime of the year – and I bet you haven't seen these before.
Take a gander at some of my favorite golf accessories I've found:
'On Par' long golf ball pendant necklace | Kate Spade NY
This handcrafted necklace from Kate Spade NY is just gorgeous! Keep this whimsical golf-ball locket on you at all times, so you may store secret keepsakes.
TAG Heuer Women's Specialist's Watch Collection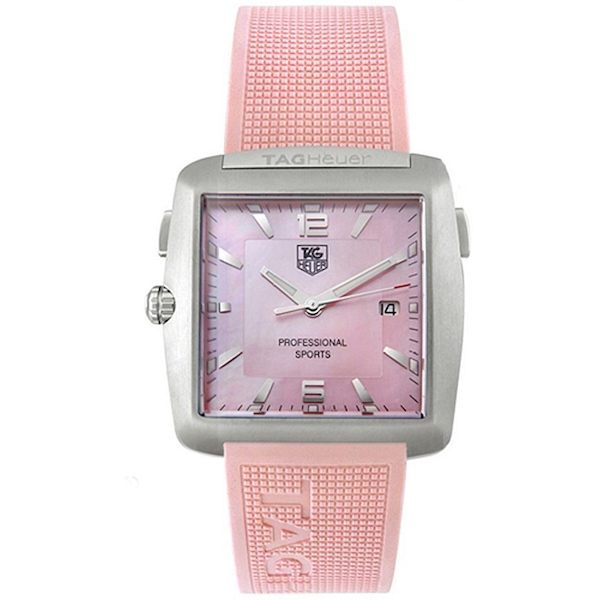 The TAG Heuer Women's Specialist's Watch Collection is one that all women can appreciate. Designed by Tiger Woods this watch is intended to be the ultimate women's golf watch. It's made of stainless-steel and is water resistant. The rubber strap is presented in soft pink and paired with a pink Mother-of-Pearl dial. Both the case and bezel are crafted from stainless-steel, offering durability for this watch's Swiss Quartz movement.
There's no denying the stylish nature of this timepiece.
 Golf Journal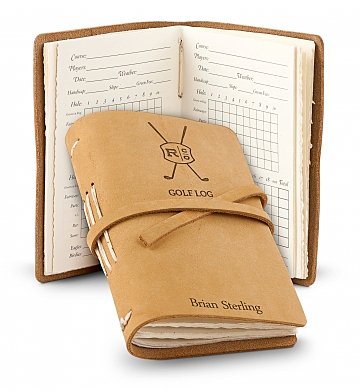 Want to beat your personal best? This genuine leather golf log includes 48 pages for 48 rounds of golf. Small enough to fit in a golf bag, yet big enough to clearly record and keep track of scores, this sophisticated gift is a must-have.
Golf Stroke Counter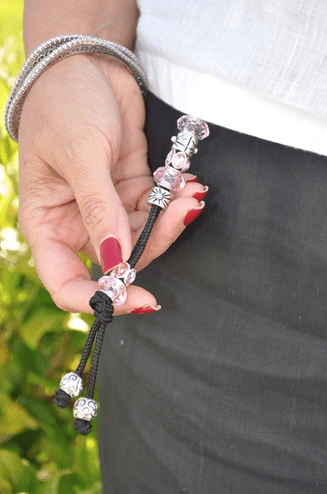 Ever thought you may have added an extra stroke to your score because you lost count? Keep track of your game with the Crystal Golf Stroke Counter. Just attach it to your belt loop or golf bag and slide a bead down after each shot. Count the beads at the end of the hole and that's your score. Such as stylish way to keep track of your strokes! It's the perfect golfing accessory for the golf fashionista!