Format at the Diamond Resorts Invitational
There's a lot of interesting moments that occurred during the first round at Tranquilo Golf Club at Four Seasons Resort Orlando. Members of the LPGA, PGA Tour Champions as well as the celebrities in the field are all playing from the same tees this week. The length makes this week's event particularly challenging for the LPGA players in the field like Piller, who, after hitting a fairway wood into the green at the par four, sixth hole was heard laughing in the fairway about how long the course is playing. Players also weathered a series of rain and windy conditions, which only added to the challenge.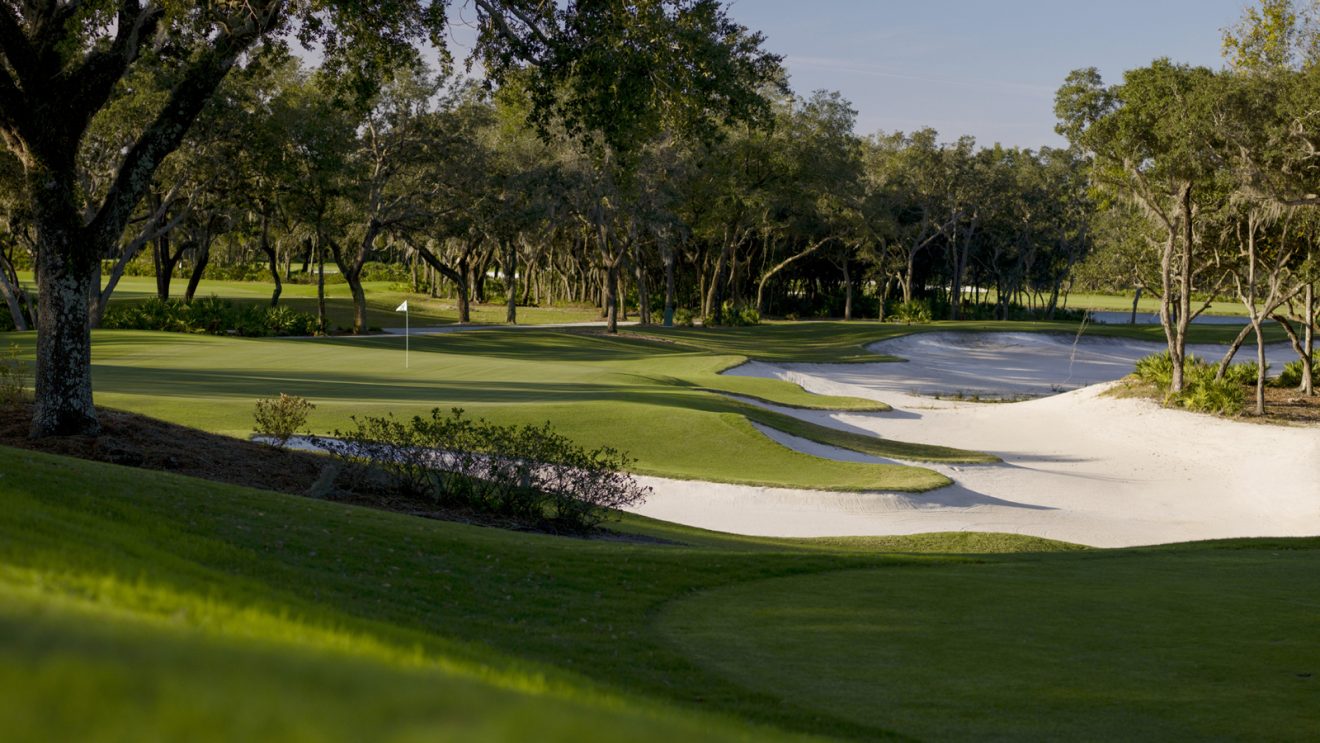 The Diamond Resorts Invitational is meant to raise money for Florida Hospital for Children.  The event is scored using the Modified Stableford system with points distributed as follows:
Double Eagle: 8 points
Eagle: 5 points
Birdie: 2 points
Par: 0 points
Bogey: -1 point
Double Bogey or more: -3 points
Henderson Takes the Lead
Brooke Henderson fired a 66 on Friday to earn 28 points in the Modified Stableford point system to sit in a tie for sixth in the Professionals division. She sits just six points behind leader Scott Parel. Henderson played alongside PGA Tour Champions' John Cook, who she bettered by five points on day one. Diamond Resorts CEO Michael Flaskey was the third member of their group.
"I felt like my game was in a good spot, and I was trying to make as many birdies as I could," Henderson told LPGA.com after her round. "Left a couple putts dead in the center and just a little bit short. So hopefully, I'll fix that for tomorrow."
Brittany Lincicome earned 14 points on Friday to sit 30th in the 32 player field. Gerina Piller is 31st with 13 points and Brittany Lang earned 12 points to sit 32nd.
Gerina Piller Plays DMI Pregnant
Piller might be five months pregnant, but she played like a champion among the 84 contestants in the DRI opening round.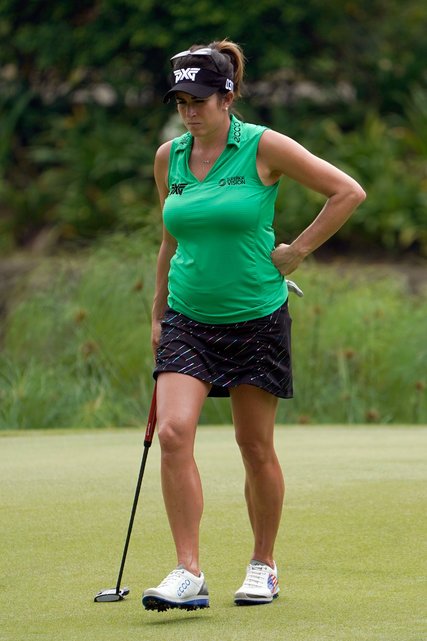 If you're wondering how difficult it must be for her playing while pregnant, here's a statement she gave the press on Friday:
"I don't hit it as far," Piller said. "We were considering it a success when I made it to the fairway, which I've never had that problem.  It's definitely different in that you don't realize how much core you use in your golf swing. I don't have quite the torque and rotation that I used to have.  So I'm just going to have to bite the bullet. I'll take accuracy and very solid shots over distance right now."
If you want to view the highlights from day one of the DRI, here's a look:
Please follow and like us: