FootJoy Brings Great Style at an Affordable Price
Looking for a good deal on quality golf shoes?
FootJoy's previous season style shoes are now being offered for almost half the price! I don't know about you, but I'm always looking for golf shoes that are affordable that will fit within my budget.
FootJoy is one of my favorite brands solely because their shoes are versatile. They perform well, they don't skimp on waterproofing, and perhaps most importantly, they are comfortable. Now I know there are a lot of other brands out there that claim this too, but FootJoy brings it to another level.
I'm not going to review products I haven't tried, so below are some of my favorite previous season-style FootJoy golf shoes: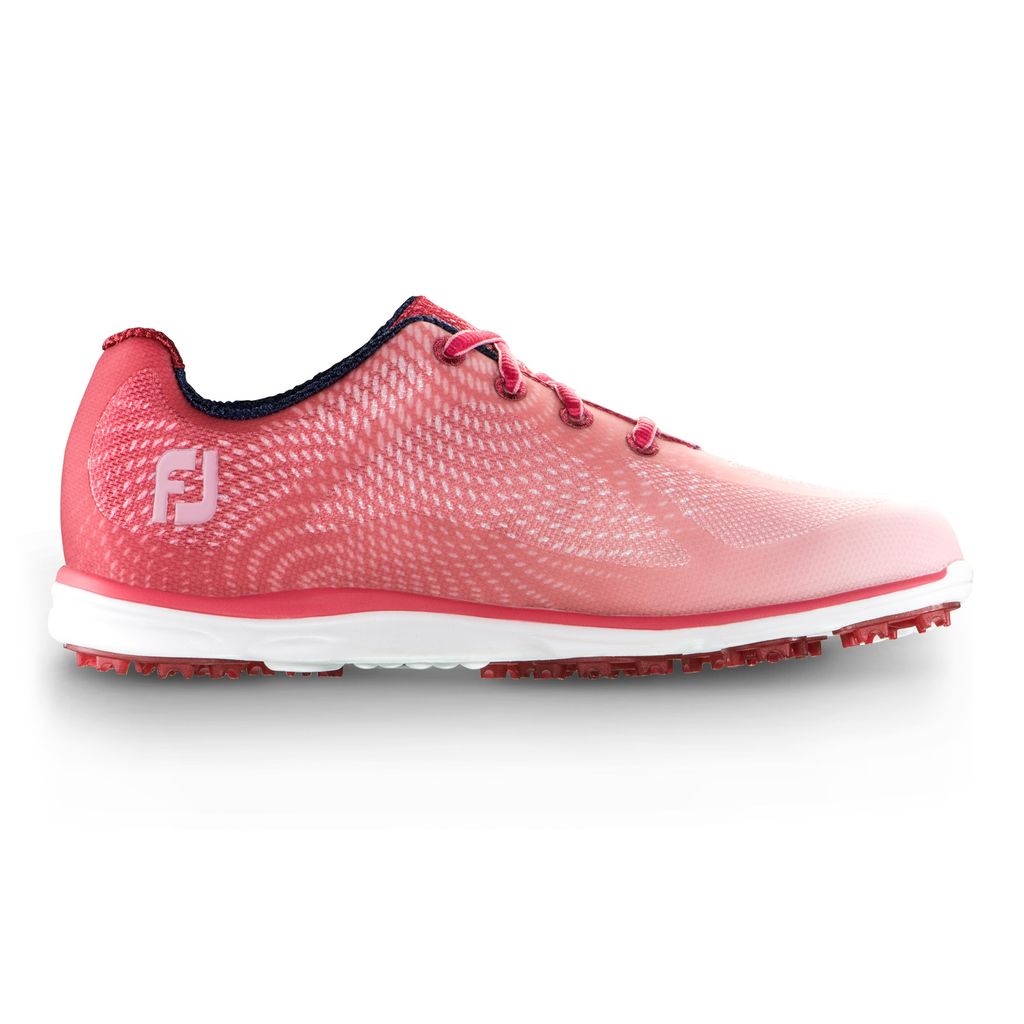 When it comes to buying golf shoes, I'm very picky. It's hard to find shoes that meet my needs in terms of style, comfort and performance. That's why I love the FootJoy emPOWER golf shoe, which offers performance and comfort without sacrificing style. The neon colors "pops" from any other golf shoe I've seen before. While these shoes would stand out in a store display, they also offer a level of comfort and performance that has changed my outlook on golf shoes. The mark of a good golf shoe, in my opinion, is one that I don't think about for 18 holes.  No rubbing, no slipping, no sweating. This is exactly what FootJoy's emPOWER golf shoes do. On a 90 degree day, your feet will thank you later.
When searching for perfect golf shoes the goal is to find shoes that improve performance, right?  Still, no one wants to be caught out on the links wearing grandma's golf shoes either, I don't care how comfortable they are. Because women's golf shoes are different than men's, the choice of style should also be just right for them.
These shoes are clearly colorful and fun, which makes them all the more unique. I tend to play it safe with my golf shoes, opting for black, gray or white colors. I worry that if I choose an outlandish color it may not match my skirts, but even the bright colors are slightly muted to match a range of outfits. If you still aren't sure that bright green or neon orange are for you, there is still the option of black or gray.
Advertised as "fiercely performance-based," the FootJoy emPOWER golf shoe flaunts top-quality materials, fit, and design.  They didn't settle on the waterproofing, either. In fact, if you look closely, there is a clear casing that runs along the bottom of the shoe that adds stylish lines as well. Finally and perhaps most importantly to the game, these shoes provide great traction thanks to the MaxGrip outsole pods.
Footjoy's emPOWER shoes offers excellent design and state-of-the-art features, including the underfoot foam to laces that do their job well. FootJoy emPOWER shoes are a must-have. 
41% Off Casual Collection Women-Previous Season Style at FootJoy.com! No promo code required. Valid while supplies last.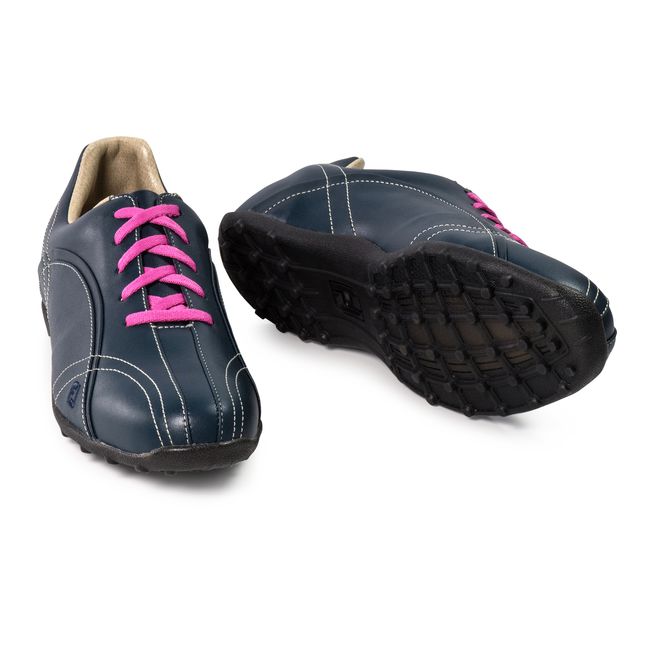 The name says it all. It's the most casual golf shoe around. A perfect modern blend of performance and pure casual styling. No need to worry about breaking them in —they are super comfortable straight out of the box.
Equipped with a spikeless design, they provide more flexibility for your foot as it pivots. Great for playing in diverse weather conditions, they include a Plush NappaLuxe leather upper to accommodate the different movements of your game. These spikeless golf shoes feature an outsole that has DuraMax rubber, reducing strain on your joints.
Hit the course in style in the FootJoy Casual Collection Spikeless golf shoes.
41% Off Casual Collection Women-Previous Season Style at FootJoy.com! No promo code required. Valid while supplies last.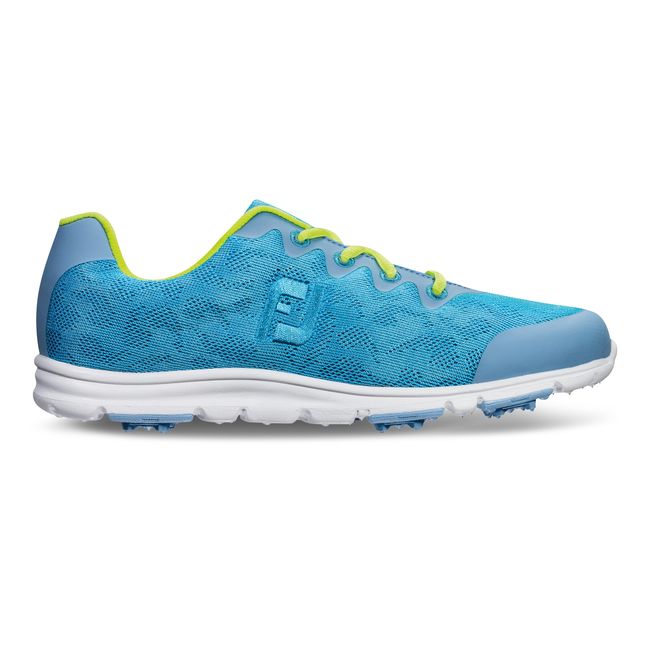 As you can probably tell by the picture above, the FootJoy Women's enJoy shoe is supremely lightweight and extremely comfortable (as is all their shoes). It's the perfect choice for playing golf in warmer and drier conditions.
The difference between this shoe and the others I talked about above is the SoftLight engineered mesh which is what really makes it the most breathable FootJoy shoe I've worn yet. But it's also very durable and you'll find these shoes still look good after many outings.
The EVA midsole and outsole are also light meaning the whole shoe weighs very little. But stability is not overly compromised and the Uberlight foam cushioning provides a good level of support and comfort. The key thing about these shoes is that they look great and it allows your feet to really breathe.
It may not be the best choice in rainy weather, but it's perfect for the hot summer days. Available in aqua/lime and grey/papaya they will give any outfit a sporty and snazzy edge. An added benefit is that the shoes are machine washable so you can keep them looking fresh.
11% Off enJoy Women-Previous Season Style at FootJoy.com! No promo code required. Valid while supplies last.
***
Which one of the FootJoy shoes above would you like to rock on the course? My favorite is the emPOWER. Let me know by commenting below — I'd love to hear your thoughts.